Jean-Pierre Bernes, the agent for Manchester City midfielder Samir Nasri, has denied rumours of a potential summer transfer for his client. The player is contracted to the club until 2015.
The French international was publicly criticised by Roberto Mancini for a poor work ethic and that led to speculation the ex-Arsenal man would look for a transfer out of the Etihad, with Ligue 1 giants Paris St Germain (PSG) linked with an approach. However, Bernes has now confirmed his client had no intention of leaving and was committed to Mancini and the club.
"Look at Ribery - a few years ago everyone wanted to throw him away. Nowadays Franck is the French team and Bayern star because he worked hard and that is the way which Samir has to follow. He knows it and he will fight. I am absolutely not worried. Samir's value has not vanished, everyone knows it," his agent stressed.
Nasri has made 14 Premier League starts this season and 19 appearances overall but has returned only one goal and three assists in that period. This compares poorly with a return of five goals and nine assists from 30 league games last season and even less with that of 10 goals and an assist from 30 games with Arsenal in the 2010/11 campaign.
Mancini on United's Title Chances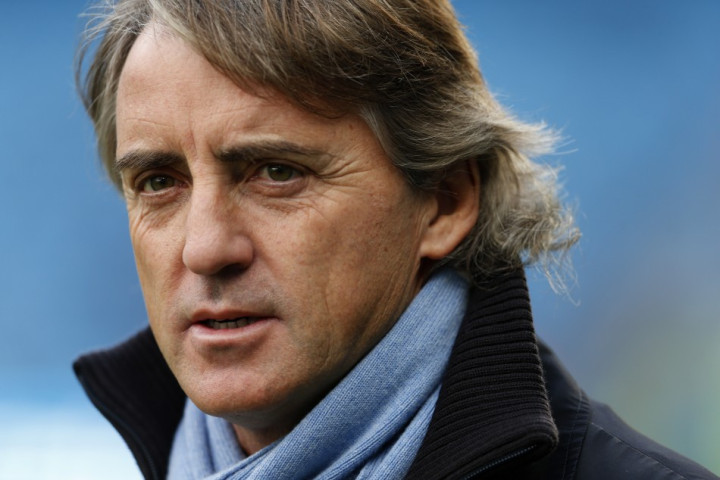 Meanwhile, Mancini believes cross-town rivals and league leaders Manchester United have only strengthened their grip on the title after exiting the Champions League.
Sir Alex Ferguson's men were dumped out of the competition, albeit controversially, by Spanish champions Real Madrid on Tuesday evening. And the ex-Inter and Lazio manager thinks this will allow his rivals to focus all their attention on the Premier League.
"United will now concentrate all their strength to win the championship and it was hard enough for us before this game against Madrid. It was better for us that they stayed in the Champions League," Mancini said.
Nevertheless, Mancini agreed his rivals were unlucky in their defeat and that the red card shown to Nani (for a high challenge on Madrid left-back Alvaro Arbeloa) was unjustified.
"It was the same thing that saw [Vincent] Kompany sent off against Manchester United in the FA Cup last year. This was a big mistake and for me Nani did not deserve a yellow card. Even in Italy it would be nothing because Nani tried to take the ball," he explained.