Manchester City striker Mario Balotelli reportedly wants to move back to Italy, according to Manchester United left back Patrice Evra. The 22 year old Italy international has slipped behind the Argentine pair of Carlos Tevez and Sergio Aguero and Bosnian Edin Dzeko at the Etihad and is also believed to have fallen out with manager Roberto Mancini. Earlier reports linked the player with a return to Inter Milan.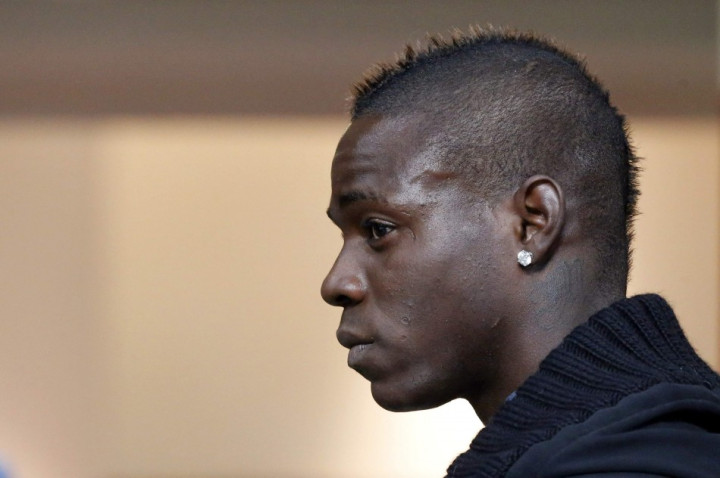 "Mario really misses Italy. I don't know if he will stay in Manchester, because he wants to return to his country. I am not his agent - I am only telling you how he feels," Evra was quoted as saying, "He is my rival in Manchester - I meet him a lot, I know him well. Off the pitch, we joke around and I take the micky out of him."
The joint top-scorer at the summer's European Championships has had a poor season with the Premier League champions so far, having made only five starts in the league. All in all, Balotelli has only two goals in 14 appearances this season.
The player, who was famously branded "unmanageable" by present Real Madrid coach Jose Mourinho when the two were at Inter, is a confessed admirer of the Nerazzurri's arch-rivals AC Milan and a swap deal between Mancini and MassimilianoAllegri, involving Brazilian striker Alexandre Pato has also been reported.
More recently though, transfer rumours linked City with a move for Liverpool forward Luis Suarez, with Balotelli as bait. The Uruguayan has been in superb form for the Reds so far, scoring 11 goals in all competitions this season. The Daily Mail believes Mancini is looking at Suarez and Atletico Madrid's Radamel Falcao as potential replacements for Balotelli.
Suarez, however, has reiterated his commitment to the Anfield club, with whom he is contracted till 2017.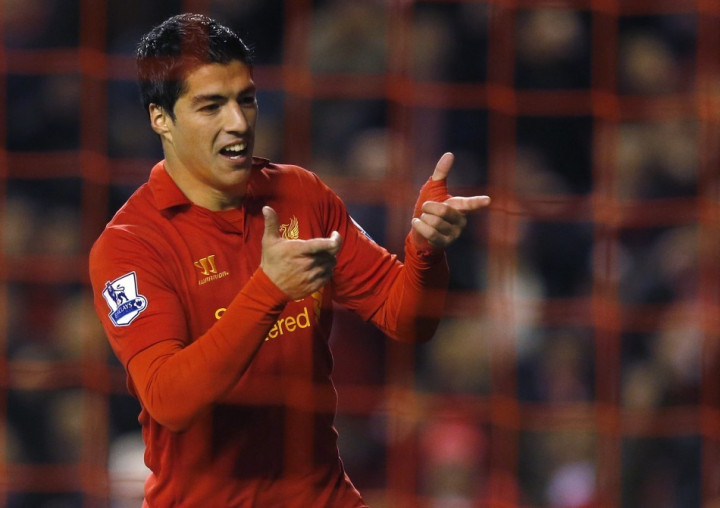 "I have a very long contract here and it's a dream come true to be playing at a club like Liverpool because, as I've said, as a boy I dreamt of playing for a team like this," he told the club's official Web site, adding, "Now I'm here, it's all about enjoying myself and trying to be here for as many years as I can, because I'm at a club where I'm very happy, my family is happy, I've got fantastic team-mates and a manager from whom I'm learning so much."
The Italian forward, meanwhile, still does have some support within the City squad. The club's defensive coach, Angelo Gregucci, has insisted his compatriot is ready to fight to stay on with the champions. However, Gregucci did also admit he could not be sure of the player's future.
Manchester City's defensive coach Angelo Gregucci has insisted that Balotelli is ready to fight for a place in the Manchester City squad but he does not have a clear idea on the Italian's future at the club.is unsure over his future at the club.
"Mancini has chosen to give him a signal and it is his right to make choices. Perhaps during the last week something was missing but Mario is ready to take back the Manchester City shirt," the coach explained, adding, "Will he stay? It's not up to me to say. I just know that he is definitely redeemable. He has 22 years of talent and quality. He is a resource of our football club."