Alex Stepney has run the rule over David De Gea, with the former Manchester United keeper hinting that the youngster is showing promise that should put him ahead of Anders Lindegaard for the starting spot.
De Gea has only played once since November 10th, with Lindegaard being handed the opportunity to show his worth for the side as they build on their back line. And both keepers are aiming to find their feet quickly, boasting only two clean sheets each this season.
But Stepney believes that while De Gea has put in promising performances, Lindegaard has often been missing an important leadership quality that a keeper should possess to keep the defenders in line.
"Sir Alex admitted after the Reading game that the team had defended atrociously," he told the Manchester Evening News. "United will have worked on things this week. De Gea has turned in some good performances for United and like most of todays' keepers, he is what I term a shot-stopper.
"His distribution is good.
"Lindegaard had a run in the United team last year and then got injured before his recent spell. But, at times, no authority at the back was shown against Reading.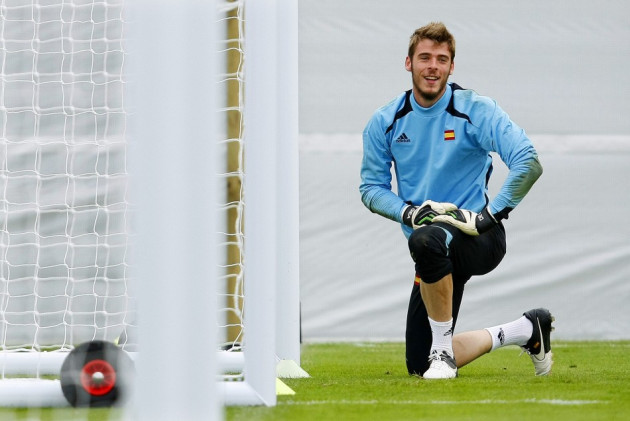 "Having said that, maybe it's better for United not to have played all that well but still picked up three points and then have things sorted out ahead of the clash with City."
Stepney, who made over 400 appearances for United in the 1960s, 70s and 80s, said that showing authority and leadership is of the upmost importance for a keeper in any era, even if their style changes.
"The role of the keeper in any game is simply to be totally focused and show his authority," he explained. "There are no bad goalkeepers but there are those who are exceptional.
"Let's just say today's goalkeepers are different from those when I was playing.
"Nowadays, you no longer see a keeper diving head-first at the feet of an on-rushing striker."
United face City this weekend in what will likely be their toughest match of the season to date. And whichever keeper Sir Alex Ferguson goes with, they will no doubt face a huge test as the defensive line-up look to improve significantly on their past performances.