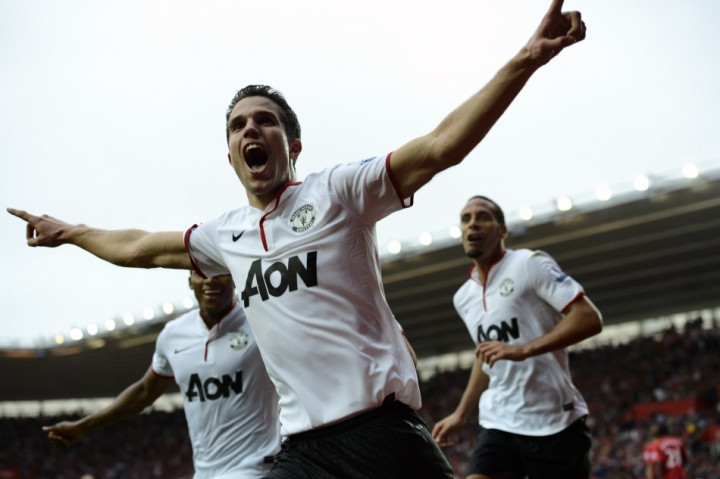 Manchester United and Holland striker Robin van Persie has said he feels privileged to have worked under both Arsene Wenger and Sir Alex Ferguson.
The former Arsenal skipper's controversial exit from Arsenal and transfer to Manchester United still irks a number of Gunners supporters. However, the 29-year-old has stressed he is honoured to have worked with both managers, as well as a number of other coaches in his career.
"I have had special coaches all in their own way. [Bert] van Marwijk, Wenger, [Marco] van Basten, Ferguson. Piece by piece they are special. I think I have been [one of] the only players ever who has worked under Wenger and Ferguson. That's special," he explained.
The forward, who was top scorer in the Premier League last season with 30 strikes, has often been credited with carrying the Arsenal team through difficult matches in recent years and has picked up for United where he left off at Arsenal, with four of the team's six goals so far this season.
Rooney Targets Quick Comeback
Meanwhile, van Persie's new strike partner, England international Wayne Rooney, has confirmed he is looking to make a quick comeback from injury. The 26-year-old former Everton youngster suffered a serious thigh injury in the league game against Fulham. Initial reports suggested he could be out for up to two months but the player has now stated he expects to be back in training in maybe half that time.
"The injury is going well. It could have been a lot worse than it was. It feels good at the minute. The timescale put on it was four weeks. Overall, I think at the most I will miss four games," he told The Sun.
A four-game absence means Rooney will miss the visits of Wigan Athletic (15 September) and Turkish side Galatasaray (Champions League tie on 19 September), as well as a league game at Liverpool (23 September) and a Capital One Cup game against Newcastle United (29 September). He should be back in time to feature in United's first away game of the Champions League (to CFR Cluj-Napoca in Romania on 2 October).