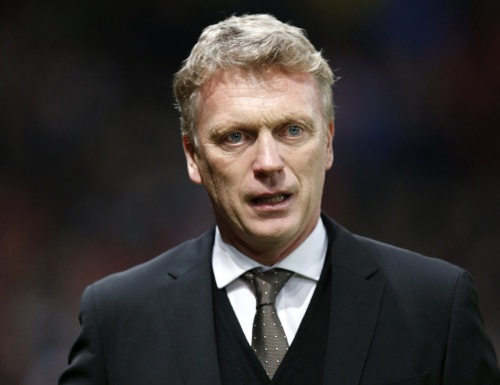 Manchester United manager David Moyes has warned his squad that he is not going to accept underwhelming performances at the club anymore.
A dismal campaign for the defending champions was given an immeasurable boost in the arrival of record signing Juan Mata and the United boss has indicated that he is looking make more additions of the calibre of the Spain international.
With the club lying 14 points off league leaders Arsenal, Moyes may look to add another player to his squad before Friday's transfer deadline despite previously suggesting most of his transfer business will wait until the summer.
But in providing reassurances to fans, the Scot has also fired a stark warning at some of the members of his current squad, who could be axed from the squad should things not improve.
"I am not going to accept it," the United manager told reporters, United's official website reports. "I am disappointed we are not in a much stronger position. I am disappointed with how we have played. I ultimately take the rap for that – and I will do. But what I will do is make it right. I am going to get better players in. There will be more."
"Unfortunately, I don't think there will be more in January. But it will change. We will change and alter it around. I have said many times, I have given every player the opportunity to play and show me what they can do. We have nearly done that now.
"The summer transfer window wasn't a good one for us. I was only just in the job. We were getting to know everyone and we had a new chief executive as well. I was getting to know the players and the squad. We have now had a pretty good chance to have a look at it. We have to start making some changes and we will try to make that happen."
Signs of Moyes' new hard line approach to underperforming stars has already been evident. Brazilian midfielder Anderson has already been sent on loan to Fiorentina while Fabio da Silva, whose last appearance for United last just four minutes before being shown a red card, has joined Cardiff on a permanent deal, where he has been joined on loan by Wilfried Zaha.