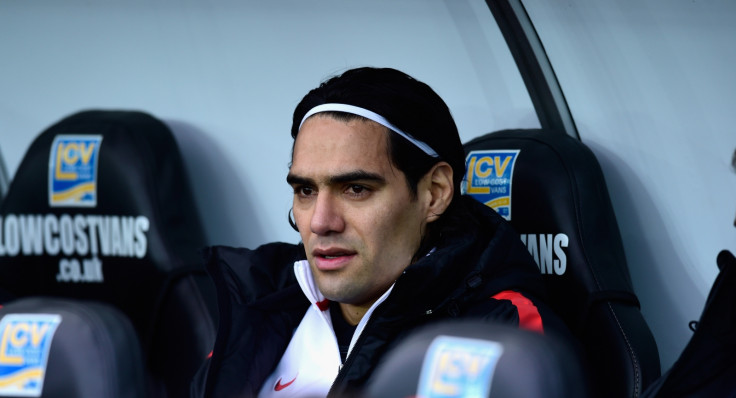 Manchester United manager Louis van Gaal has handed a vote of confidence to Radamel Falcao, insisting he does not regret choosing the Colombian over Danny Welbeck in the summer of 2014.
Welbeck, 24, returned to Old Trafford for the first time since joining Arsenal on transfer deadline day in September 2014, scoring the winner that eliminated his boyhood club from the FA Cup in a 2-1 win for the Gunners.
It was a moment of sweet revenge for the England international, who was told he was surplus to requirements at Old Trafford by the Dutchman and sold when Falcao became available.
When asked if he regretted Welbeck's departure from the club, Van Gaal told reporters: "He [Falcao] has scored four goals, had three or four assists and he stimulates the other players, so that is an aspect of the profession. But it is now easy for you to say that and you are happy to say that."
Falcao, who was an unused substitute in the defeat on 10 March, has registered four goals and four assists this season in 15 starting appearances for the club, having made a further five off the bench. Welbeck, meanwhile, has started 24 games in all competitions this season, scoring eight goals across the Premier League, Champions League and FA Cup.
His latest strike came courtesy of a misplaced back pass from Antonio Valencia, which allowed the former United striker to round David de Gea before rolling the ball into the back of an empty net.
"It's very disappointing when you give the victory to your opponent," said Van Gaal. "When you haven't lost because of the opposition, you have lost because of yourself.
"The players are very disappointed because they know that it could be different. Matches are decided by goals and you see the second goal, it was nothing, we gave it away. The man who did that was the best man of my team and that's also disappointing for him."