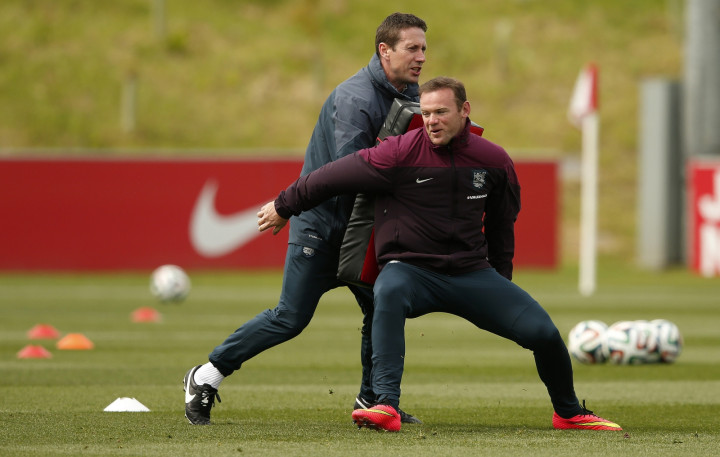 Manchester United have confirmed fitness coach Tony Strudwick has been handed a new role at the club, overseeing athletic development at all levels from the first team to the academy.
The club's progress this season has been undermined by an injury crisis that shows little sign of abating, with eight members of the first team currently struggling with knocks.
The Daily Mail reported on Friday 26 September that manager Louis van Gaal sought to rectify the problem by reducing Strudwick's involvement with the first team, instead turning to his fellow Dutchman and long-term aide Jos van Dijk to assume responsibility.
However, United have confirmed Strudwick, who has been the club's first-team fitness coach for the past seven years, remains involved in first-team duties but now with greater emphasis on his duties with the club's academy and Under-21 side.
"I am thoroughly enjoying this new role," Strudwick told United's official website following the confirmation of his position.
"With increased importance on developing players for the future, the athletic component becomes critical in their advancement and to have the chance to work with the younger players, who are in the early stages of their career, as well as the first team, will give a continuity of progression which is critical to their future success."
In a further attempt to quell persistent injury concerns, Van Gaal is also set to withdraw Strudwick and club masseur Rod Thornley from their duties with the England national team in order to ensure their focus remains solely on United.
The Guardian reported Strudwick and Thornley will be a part of England manager Roy Hodgson's backroom staff for European Championship qualifiers against San Marino and Estonia in October but will then stand down from their duties thereafter.
Strudwick, 42, retained his position at United following Van Gaal's backroom clear out in the summer, spending the summer working closely with Wayne Rooney and joining the club on their pre-season tour of the US.