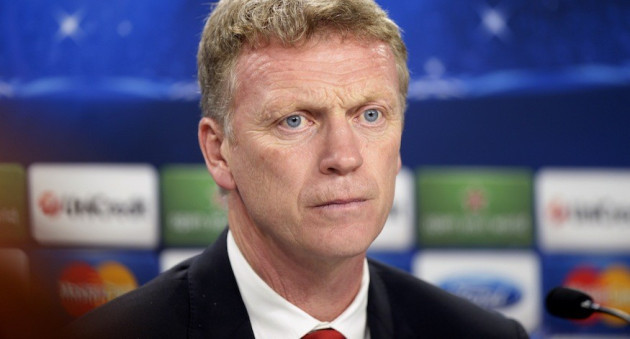 David Moyes has admitted to letting loose on the players in the dressing room during half time with some Sir Alex Ferguson-esque hairdryer treatment, revealing it sparked his Manchester United side's turnaround against Shakhtar Donetsk in their final Champions League group stage match.
United were particularly poor in the first half of the game and although they had a slight advantage in possession Shakhtar were able to take the vast majority of shots on goal.
But when Moyes' squad came out of the tunnel for the second half they looked much improved and were able to turnaround their fortunes with Phil Jones scoring in the 67th minute to put the side out of reach at the top of Group A.
And the manager admits that he has taken some inspiration from Ferguson, renowned for his tongue-lashing when his side were underperforming, in order to let the United squad know when they have come up short.
Moyes went so far as to admit he gives the hairdryer treatment on a regular basis, saying: "To be honest, it's been that way since I came here.
"We need to win matches and the players responded well to that encouragement.
"We passed the ball much better after we had given it away terribly in the first-half and that's not like us.
"I thought there wasn't much difference to the Everton and Newcastle games. Tonight we got the goal. In those other games, Everton and Newcastle got the goal."
United's Champions League form has been far better than their league performances with the side winning three matches and drawing two to finish four points clear at the top of their group.
The Red Devils are now in a favourable position as they will be drawn to face one of the sides that finished second in their respective groups.