Manchester United are to keep close tabs on Gary Neville's performance as Valencia's head coach as they piece together a succession plan for when Louis van Gaal steps down. However, Van Gaal's position at the club is not understood to be under any threat despite criticism from fans and former players over United's style of play.
Citing senior sources at the club, the BBC reported that Van Gaal's assistant Ryan Giggs is also in the frame for the Old Trafford hot seat. While Giggs and Neville lack top-level managerial experience, sources said their intimate knowledge of the inner workings of the club was a huge plus.
The Dutch tactician, whose contract with the Red Devils runs until the summer of 2017, personally contacted Neville to wish him well in his new job in Spain. United are on a 10-match unbeaten run in all competitions, but six of those games have ended in draws.
Van Gaal's safety-first approach has been criticised by the likes of Paul Scholes and Rio Ferdinand as being too negative.
Surprise appointment
Gary Neville was surprisingly announced as the new head coach of Valencia until the end of the season on 2 December. He will be assisted by his younger brother Phil, who joined the La Liga club's coaching staff in July.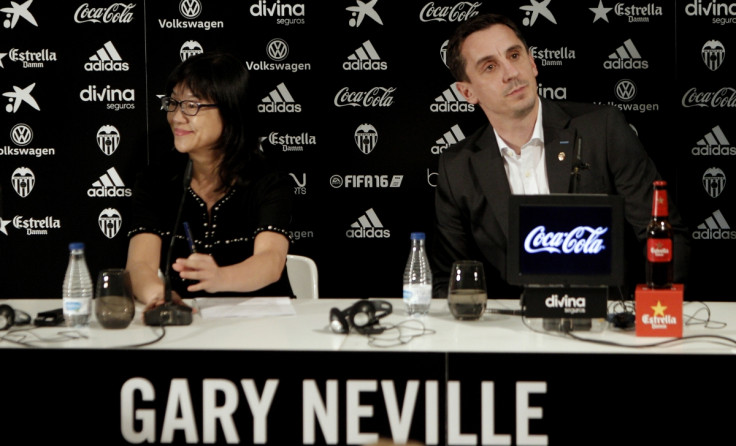 "When I received the call about Valencia on Sunday evening, I thought, what a football club, what an opportunity, what a challenge," Neville was quoted as saying at his unveiling by the BBC. "If I turned down this job I could have kissed goodbye to my credibility. I accept I've got to prove myself and turn the doubters who say it is a risky appointment."
United are a point behind leaders Manchester City in the Premier League in third and face a must-win Champions League clash against Wolfsburg on 8 December.