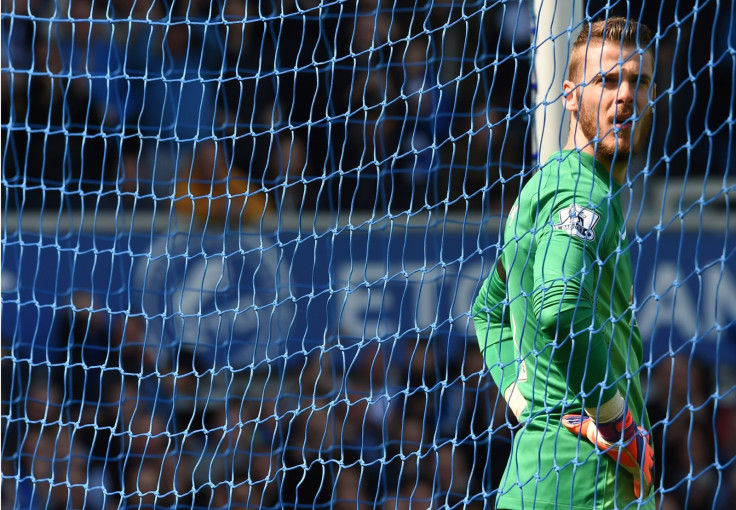 Manchester United manager Louis van Gaal is confident that David de Gea will return for their pre-season friendly against FC Barcelona on Saturday 25 July, adding that Angel di Maria could also feature.
De Gea, 24, has missed United's first two games of their pre-season tour of the United States against Club America and San Jose Earthquakes with a mystery injury.
Sam Johnstone stepped in during United's 3-1 win over San Jose on 21 July as part of the pre-season International Champions Cup. However, the Spain international was present in training prior to that, and Van Gaal is hopeful that he will have made a full recovery by Saturday.
"I have good hope that he can play against Barcelona but he was still injured," Van Gaal said, United's official reports. "But [Anders] Lindegaard was also injured so it was difficult. I told David to go stand in the goal so we have a point of direction for my attackers, but don't do anything to risk more injury because we have to build you up. I hope that he can play and I think he can play."
United continued their winning start to their pre-season campaign with goals from Juan Mata, Memphis Depay and Andreas Pereira in their 3-1 win over San Jose Earthquakes.
The trio of Angel di Maria, Javier Hernández and Marcos Rojo will join up with the squad ahead of their clash with 2015 treble winners FC Barcelona, and while their manager does not expect any of them to start, he says there is a chance of them featuring in the last half-hour of the game.
"They all come on 25 July but they cannot play. It is the same with Bastian [Schweinsteiger]," Van Gaal continued. "You have to first train more and then we have to play 45 minutes.
"They can play maybe 30 minutes but I don't think so because they had three weeks of holidays and I don't know how they will come back. But it is possible because in three weeks you do not lose so much. Some players had five weeks' holiday and then that is not possible [to play]."
Van Gaal was also quizzed on Di Maria's future at the club as he continues to be linked with Paris Saint-Germain, who the Daily Mail claim are confident of signing this summer.
But Van Gaal was in no mood to discuss the issue.
"You can ask every time but it is a process," the United boss said, Sky Sports has reported. "When we think we have to say something I shall say it. But he shall come on 25 July."