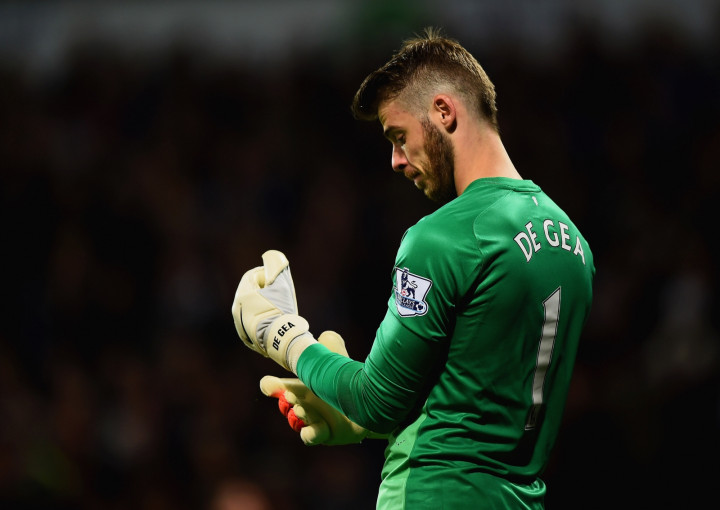 Manchester United goalkeeper David de Gea has strongly dismissed the possibility of making a move to Real Madrid.
The 23-year-old recently displaced Iker Casillas as Spain's number one choice in goal, prompting speculation the shot-stopper could be tempted into a return to the Spanish capital.
A lack of progress over a new deal for De Gea at Old Trafford has done little to temper speculation but the former Atletico Madrid star has reaffirmed his commitment to United, telling German magazine Kicker: Those are rumours. I am happy here," ESPN report.
While United still come to terms with new methods and ideas implemented by Louis van Gaal, De Gea's performances have remained the one constant. The Spaniard produced an inspired performance with two outstanding saves to preserve his side's 2-1 victory over Everton earlier this month, heroics that prompted widespread acclaim.
"All that praise still sends shivers down my spine," De Gea continued. "But I don't want to be a hero, I want to help the team.
"We are finding ourselves better week by week - that is the result of hard work. The challenge is to get back to the top.
"It is normal to have early difficulties when you get a new manager with a new concept. Van Gaal has always said that it will take time. But there is no doubt it: United have to return to the Champions League."
De Gea's opening season in the Premier League was met with criticism as he made the adjustment from life in Spain to the Premier League. Now with a reputation as one of the finest 'keepers in the league, he admits the condemnation was sometimes hard to take.
"I felt bad, even though Sir Alex Ferguson always backed me," De Gea said. "I tried to be positive. What helped me is that I loved the daily work on the training ground and used that to get better. But at first it was not easy to cope with all the criticism."