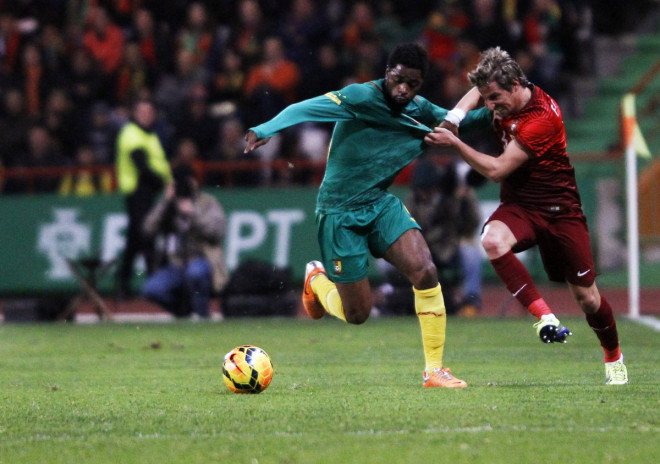 Manchester hopes of luring long-term target Fabio Coentrao from the Santiago Bernabeu this summer have suffered a setback, after the Real Madrid left-back's latest excelling performances.
Coentrao has been under scrutiny at Real Madrid since Los Blancos paid around £25m to secure his services in the summer of 2011.
Supporters criticised his commitment to the club while Spanish reporters questioned his lifestyle after he was spotted smoking. And with Marcelo having usurped him in the pecking order, Real Madrid were set to sell him to Manchester United last summer.
However, the deal stalled at the very last minute as Los Blancos failed to secure a replacement.
Reports in Spain claimed that United made a new approache to secure his services in January but then Carlo Ancelotti blocked his exit due to lack of cover.
It was expected that United would finally be able to sign him next summer, as Real Madrid have been linked with both Alberto Moreno and Guillerme Siqueira as replacements.
However, Coentrao's recent performances in Marcelo's absence could change Ancelotti's mind, as the Portuguese has been crucial in the Champions League semi-final against Bayern Munich – even earning the man of the match award at the Santiago Bernabeu.
After selling Fabio da Silva to Cardiff in January and with Patrice Evra set to leave Old Trafford at the end of the season, Manchester United are desperately looking for a left-back.
Coentrao was supposed to be the first-choice, but should Real Madrid reject United's advances once again they may turn to Leighton Baines or Luke Shaw as alternatives.