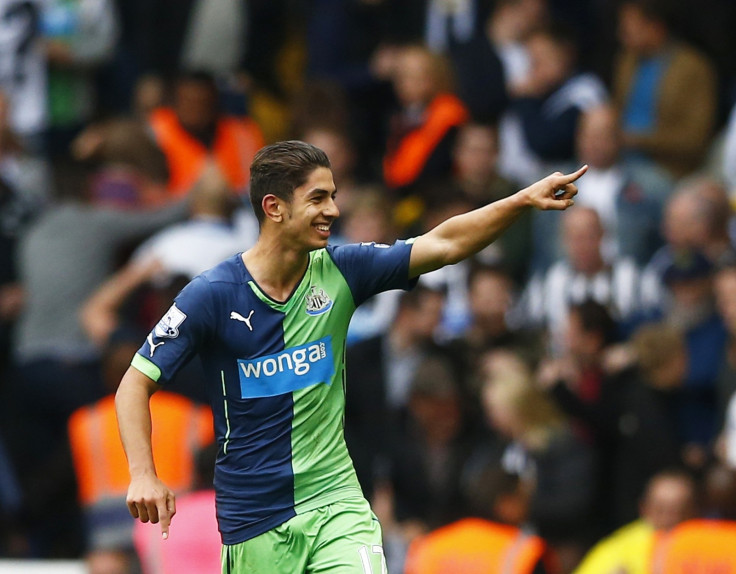 Manchester United are set to embroil in a transfer battle with Manchester City for the signature of Newcastle starlet Ayoze Perez, according to the Sunday People.
Sir Alex Ferguson is a huge fan of the player and has been gushing about him since United's 3-1 win over the Magpies on Boxing Day. Interim chief John Carver of the Magpies has revealed that many clubs are keeping a close watch on the player, who has already scored five goals this season and can be part of a major transfer battle should he be allowed to depart in the summer.
Newcastle are desperate to hold on to their £2m ($2.9m) bargain buy from Tenerife, but with the Magpies struggling to make ends meet this season and the lure of playing for a top Premier League club, can turn his head and urge him to force a move.
"If there is interest in Perez, it does not surprise me," Carver said.
"Opposing managers get together in the coaches' room after games, and we know two or three people who think very highly of him.
"In fact, I had a good chat about him with Brian Kidd at Manchester City at the end of last month. They like him. Mind you, we also talked about other players - on both sides," he added.
Meanwhile, Manchester United are rumoured to be preparing for yet another splurge in the summer and have shown a keen interest to replace players in a multitude of positions across the field.
Radamel Falcao is expected to leave the club in the summer after failing to live up to expectations at Old Trafford and was kept on the bench in their 2-1 defeat against Arsenal in the quarter finals of the FA Cup.
The Red Devils have been linked with a move for Paulo Dybala to replace the Colombian but will face competition from other Premier League clubs in the process.