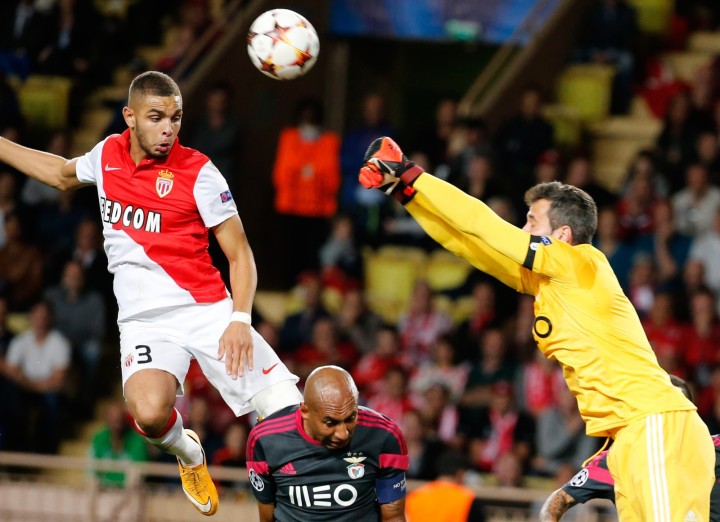 Manchester United have surged ahead in the race for French defender Layvin Kurzawa, according to talkSPORT.
The Monaco centre-back has been in brilliant form over the past year which has earned him a call-up to the French national team and is now attracting interest from top clubs across Europe. The defender is a keen admirer of the Red Devils and in an interview had expressed his desire to make the move should United come calling.
"The club of my dreams? Manchester United. It is one of my goals to play there one day," Kurzawa said.
United are in desperate need to bolster their defence with injuries to key players stifling their season. The likes of Jonny Evans, Phil Jones, Marcus Rojo, Daley Blind and Luke Shaw are all out injuried, leaving them completely open at the back.
The 22-year-old's arrival will give them some cover and provide for a long term option to the likes of Rio Ferdinand and Nemanja Vidic, who made their way out of the club last summer.
Meanwhile, Wayne Rooney insists that he does not regret moving from Everton to Old Trafford, a transfer which earned him a lot of plaudits and trophies.
"It was a tough move for me to go from the Liverpool to Manchester," Rooney told Manchester Evening News.
"I was a Scouse lad through and through and it was a difficult call for me to make.
"But I felt in terms of my football career it was the best thing for me to do and join United. A massive club and arguably the best manager of all time was there.
"I felt it was the right move for me to make and I knew they were in transition at the time.
"Cristiano Ronaldo was there, Darren Fletcher had just come through and they had some good young players. I felt it was right for me and, thankfully, it was the right move for me. I have had no regrets," he concluded.