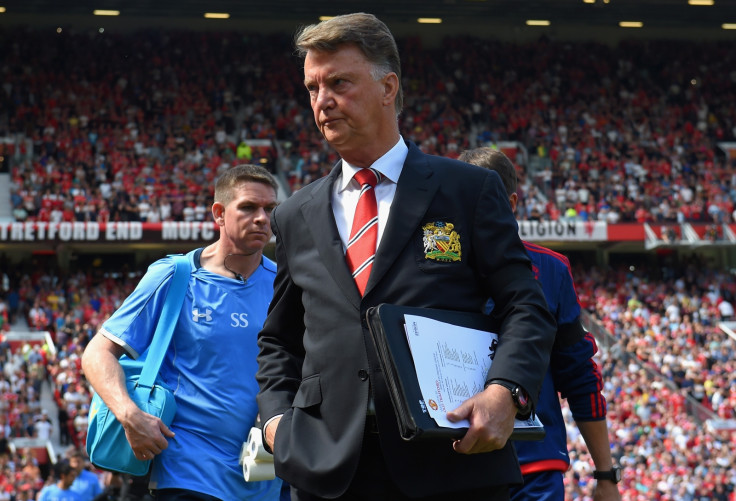 Manchester United manager Louis van Gaal has confirmed Sergio Romero will remain in goal for the 14 August meeting with Aston Villa.
Van Gaal dropped David de Gea for last weekend's opening day victory over Tottenham Hotspur, choosing instead to hand a debut to Argentina international Romero.
After the match, Van Gaal told reporters the Spain international would not feature for the club until the summer transfer window closes on 1 September, despite naming him in the club's Champions League squad for their upcoming play-off fixtures against Club Brugge.
When asked about the ongoing goalkeeper situation at the club, Van Gaal told MUTV: "There's no difference. The transfer period is still open and he [De Gea] still has the same problem."
Phil Jones is Van Gaal's only injury concern – with the England international still suffering from mild thrombosis – while Friday's clash at Villa Park may come too soon for Marcos Rojo, who is still looking for full match fitness after his extended summer break.
"It's still the same, no injuries – only illness for Phil Jones," Van Gaal told MUTV. "It's very sad, of course, but we'll have to wait and see how he shall recover.
"Rojo needs more time because he was the last one who came in. He is training double sessions sometimes. He is doing well but he needs more."
United's first away trip of the season brings them to Villa Park, a ground the club have not lost a game at since 1999. United's away form last season persistently undermined their progress, however, and Van Gaal is eager to see the club address their away day woes.
"Yes, I think that is the key for success this season," the Dutch gaffer said when asked about the club's away form.
"At home we were one of the best, third in the league I think, I want to create a fortress from Old Trafford and we did that. But away from home we can improve, last season it was not good."