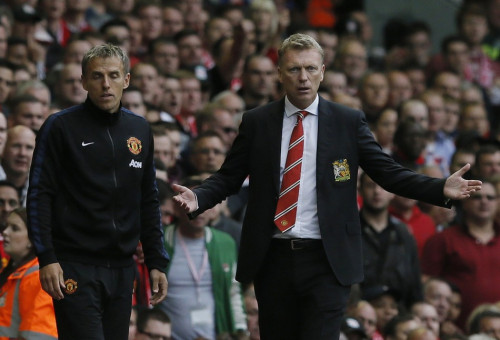 Manchester United manager David Moyes has admitted that there is an urgency in making signings in January.
The Premier League champions were knocked out of the FA Cup by Swansea City after the Red Devils suffered a 2-1 defeat at Old Trafford. The defeat comes after United suffered a similar result at home against Tottenham Hotspur on New Year 's Day in the league fixture.
The former Everton manager admitted that he will look to bring in new faces in January, but insisted on focusing on the players who are out on loan. Moyes claims that the players he looks to bring in the mid-season transfer window are unlikely to leave their club half way through the current campaign.
"There is an urgency that we would like to bring people in, but are those players available in January? There is no point in me hyping it up because the players we would like to bring in are probably not available in January, not because we don't want to do it," Moyes explained.
"I said I would try, but that it would probably be doubtful in January because of the window. I think I have been saying that fairly consistently. Don't just read the headlines. If you read the small print, you will see that is what I said," United manager stressed.
United have been linked with several players in January as Moyes looks to bolster the squad. The Old Trafford legend Andy Cole claimed that the Red Devils will make additions in the ongoing transfer window.
Benfica star Nicolas Gaitan has already expressed his desire to play in another league and a move from the English champions could persuade the 25-year-old to leave the Portuguese outfit.
Meanwhile, United have sent their transfer brokers to the Spanish capital to broker the deal in signing Atletico Madrid star Koke. In addition to this, the Premier League champions' interest in signing Brazilian star Everton Ribeiro has been confirmed by the Cruzeiro midfielder's agent.
United make a trip to the Stadium of Light as they take on Sunderland for the first leg of the semi-final clash of the Capital One Cup on Tuesday.