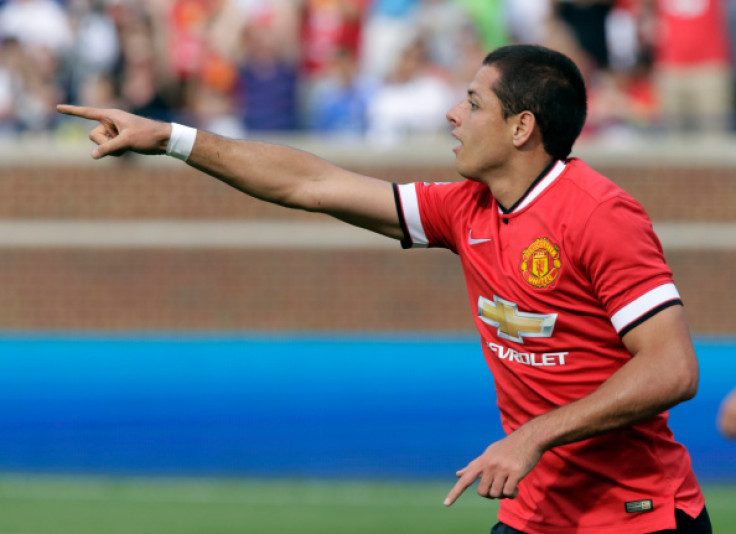 Mexico and Real Madrid legend Hugo Sanchez has branded Manchester United manager Louis van Gaal a scoundrel for his reaction to Javier Hernandez's penalty miss against Club Brugge in the second leg of the Champions League play-offs. The Dutchman gave his assistant Ryan Giggs a stare which was translated by all and sundry as the end of the Mexican's tenure at the club.
The fears were not unfounded as the Mexican was shown the door in the transfer window, sealing a deal to Bundesliga club Bayer Leverkusen where he signed a three-year contract. Hernandez spent last season on loan at Real Madrid and was expected to stay at Old Trafford this season given the paucity of strikers at the club.
Van Gaal currently has Wayne Rooney as his only experienced option up front, with the likes of Marouane Fellaini, Memphis Depay and new signing Anthony Martial likely to be slotted in to play alongside him. Adnan Januzaj, who has scored one of the two goals thus far for the Red Devils, has also been sent on a season-long loan to Borussia Dortmund.
Sanchez was less impressed by Van Gaal's attitude towards his compatriot and believes that a coach needs to treat his players better to earn their respect. "Van Gaal made a bad decision – and it's not one he's done for the first time, he's done it 50,000 times," Sanchez told Futbol Picante, as quoted by Goal. "I've coached and a coach cannot do that to their own player. I'd go out and applaud him and tell him to trust in himself. But that look he gave Giggs... What a scoundrel."
"It was a bad game for Chicharito but any player in the world can do that. Van Gaal is a scoundrel; hopefully those in England realize he is a bad person and treats his players poorly. He should be professional. The players deserve professional and humane treatment," he added.
United currently have seven points from a possible 12 in the Premier League following their 2-1 loss to Swansea City. They return from the international break with a crunch game against Liverpool at Old Trafford which could be a defining point in their quest to challenge for a place in the top four.