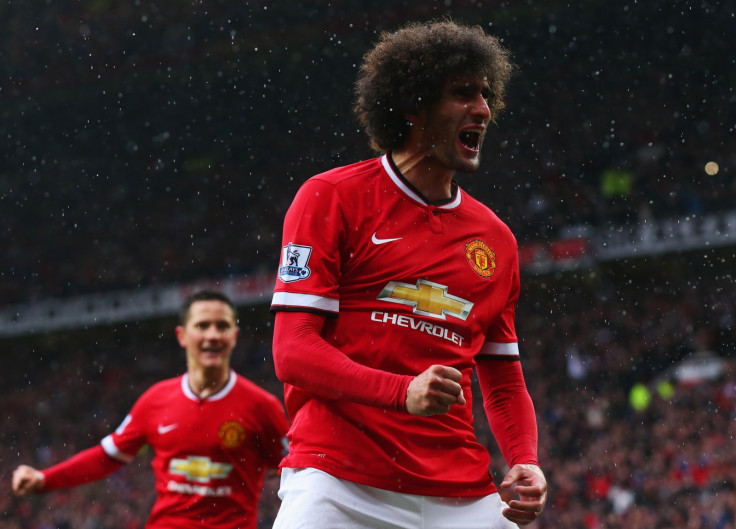 Marouane Fellaini believes that Manchester United have to win all their home games in order to win the title next May.
The Red Devils finished their previous campaign 17 points behind Chelsea and in fourth spot, which will see them play a double header qualifier in August to progress into the group stages. The former Everton man insists that they have shown that they can be a dangerous team at home last season after being underrated following their performance under David Moyes.
"We have to win every game at Old Trafford if we want to be competing for the title. For the rest, we don't have to win every game away, but we know we need to win a lot of them if we are to be on top of the table," Fellaini said, as quoted by the Guardian.
"Two years ago [under David Moyes] teams came to Old Trafford and they thought it was easy. But last season, especially over the final few months, some big teams came to Old Trafford and did not get a chance to win. We saw that and I hope we will show that again this season. It has to be that way. We have to make it complicated for opponents at home."
Fellaini made his way to Old Trafford under Moyes but was an integral part of the team under Van Gaal, who used him in the middle and up front to add some height to their attack. However, with the likes of Morgan Schneiderlin and Bastian Schweinsteiger being brought into the side, his appearances in the upcoming season may be limited.
The midfielder is also unavailable for United in the first three games after picking up a red card against Hull City on the last game of the previous season. Fellaini revealed that he went and apologised to the manager for his transgressions, but is yet to take the field in the ensuing pre-season friendlies thus far.
"He was angry with me but the next day I went to talk him and said sorry. It was my idea to say sorry for the tackle and the trouble. Of course, it is something he appreciated. I let him and my team-mates down and that was not good for the team," the 27-year-old added.