Manchester United midfielder Ander Herrera excited by return of the FA Cup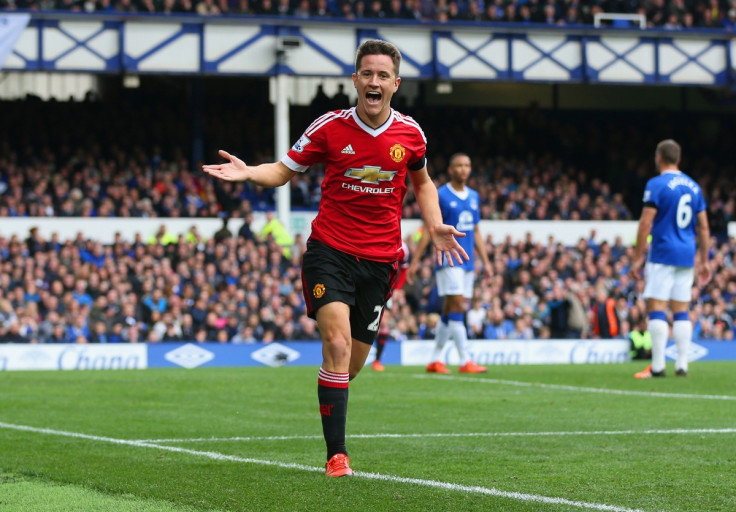 Ander Herrera has revealed he relishes playing at lower-league grounds in the FA Cup. The 25-year-old Spaniard is a huge fan of the competition and has admitted he loves the atmosphere created inside the more intimate stadiums in England.
Herrera's Manchester United side face Sheffield United in the third round at Old Trafford on 9 January and the midfielder has claimed he would welcome the chance to play more games away from the Theatre of Dreams. "In this competition, maybe I prefer to play away because when you visit lower-league teams, like we did last season, the atmosphere in their stadiums is incredible," he told MUTV.
"I know we are lucky because we are playing at home in front of our fans this weekend, and I always love to play at Old Trafford. But if we beat Sheffield United, I'm hoping we get an away draw because I really enjoy those trips. It's a very enjoyable competition and a nice one that we can hopefully win this season."
The Manchester United star, who joined the club from Athletic Bilbao in 2014, has admitted the FA Cup has a special allure for foreign players.
"It's different to the Spanish Cup because it's more about the knockout situation," he said. "In Spain we play two legs in the cup, so it's good that it can be down to just one game here – it makes it very emotional. It's a very interesting competition and I always watched it when I was in Spain. Every team has a chance to win it, which is good."
Manchester United were eliminated by their Premier League rivals Arsenal in the sixth round last season. But Herrera is determined to progress to the latter stages of the tournament this time around.
He said: "We didn't go too far in the last FA Cup but I enjoyed the games a lot. It's a great competition and the organisation in England is fantastic, I have to say. Now we start at home and it would be good to win."
© Copyright IBTimes 2023. All rights reserved.