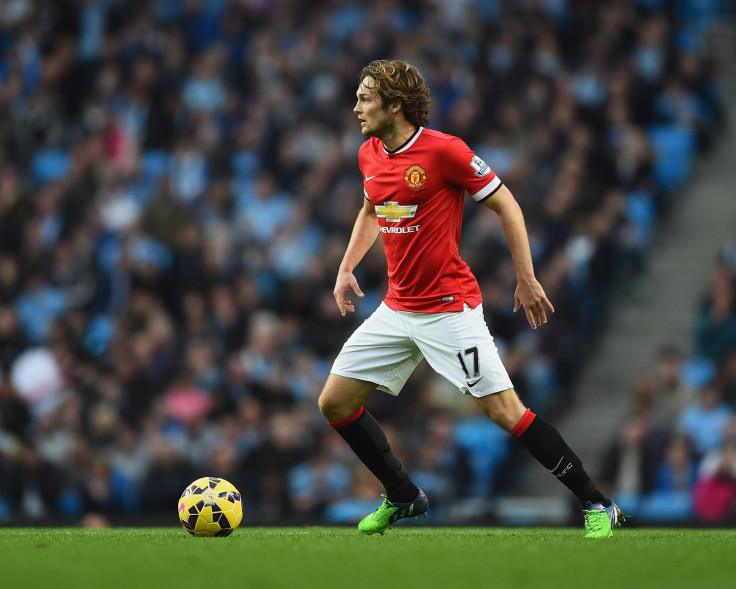 Manchester United midfielder Daley Blind has revealed he turned down the chance to sign for Atletico Madrid in 2013. Blind, 25, joined up with Louis van Gaal at Old Trafford last summer for an official fee of £14m ($21.8m), playing in a variety of roles for his new club.
A product of Ajax's famed youth academy, the Netherlands international won four titles with the Amsterdam outfit but had the offer to leave after the third, with Atletico offering him a contract at the end of the 2012/13 season.
Blind could have departed on a free transfer but chose to reject the chance to join Diego Simeone's side as he did not want his boyhood club to lose out financially.
"I could have signed for Atletico [in 2013] if I wanted to. But I would have not cost Atletico anything apart from my wages," Blind told the print edition of Dutch magazine Helden, Goal reports.
"They did not really have to make an investment to sign me. For me, that is always a bit of a disadvantage."
Blind has brought the versatility he showed at Ajax and the Netherlands with him to Old Trafford, where he was deployed at left-back and in midfield last season. But during United's pre-season campaign in the US, the Dutchman has taken up a position at centre-half alongside Phil Jones.
Blind started at the heart of defence in United's 3-1 win over Barcelona in a pre-season friendly on 25 July and says he is happy to continue in the new role.
"I already said many times I play where the manager needs me. Now he gives me the chance in this position and I try to do my best. I think it worked out good against Barcelona. I have played there before, so I know what is asked of me in that position."