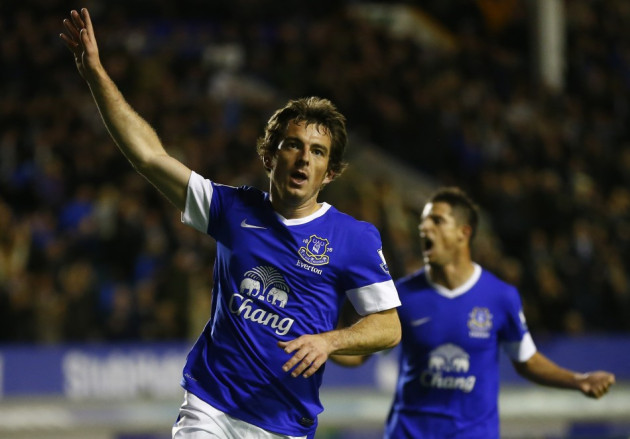 Manchester United have made a bid for Everton defender Leighton Baines as manager David Moyes looks to be reunited with his former defender at Old Trafford next season.
The Times reports that United made an offer in the region of £10-£12m as they attempt to convince Everton to part with the England international who is about to enter the final two years of his contract.
Baines has long been linked with a move to Manchester United as he was believed to have previously been a target for Sir Alex Ferguson. No bid was ever made but it seems Moyes is determined to be reunited with the left-back.
Everton would certainly not want to lose one of their most consistent performers over the last six years, especially to the club that convinced their long-serving manager to leave Goodison Park.
Baines declared just days ago that he was looking forward to working with new Everton boss Roberto Martinez but it is yet to be seen whether he would be tempted to join the Premier League champions.
"He was one of the first names linked with the job and the feeling straight away was he would be a great appointment," said Baines. 'He has a different style to what we have been used to but I think it is progressive and it will move us forward.
"It is also exciting for the players to be able to try that now. The style in general appeals to a lot of people. Wigan were a great side to watch - they just didn't win enough games.
'But the manager will be working with some better players here and he will be looking forward to that as well now, being able to put his plan out there."
Baines, 28, is four years younger than current Manchester United left-back Patrice Evra who enjoyed one of his finest seasons at the club as he even added some important goals to his game.
The Frenchman has been a steady performer for a number of years but it appears Moyes may decide to make Baines his first choice as he attempts to make his own mark on the United first team.