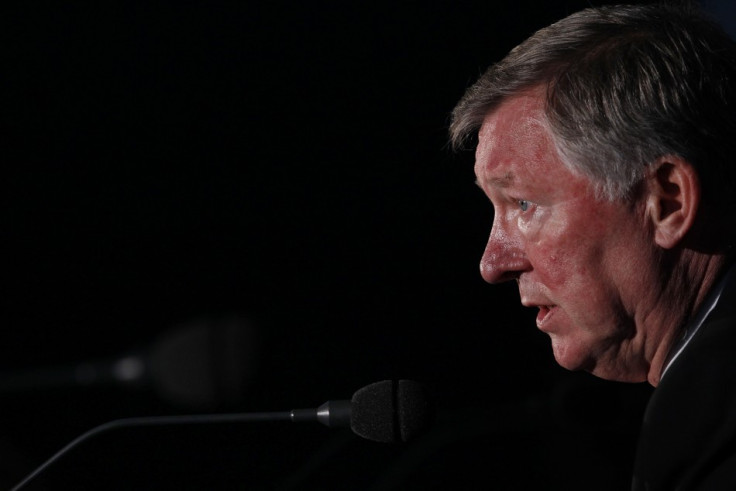 Manchester United manager Sir Alex Ferguson believes Chelsea's new signing - Belgian playmaker Eden Hazard - is not worth the £32m the Blues paid to sign him. The 21-year-old transferred from French club Lille earlier this summer, after rejecting moves to Manchester City and United. The Belgian revealed he chose Chelsea over United after the Blues' billionaire owner, Roman Abramovich, spoke to him personally.
Ferguson has insisted, however, the player went to Stamford Bridge because the Old Trafford side was not prepared to offer the kind of money the French club and the player were demanding. The Scot also claimed United lost out on former Arsenal midfielder Samir Nasri for the same reason; Nasri eventually joined Manchester City, who dramatically beat Manchester United to the Premier League title in May.
"There is a borderline in terms of what you would think is a good signing for United. I see some values on players, like Hazard for instance. To me it was a lot of money. He's a good player, but £34m? What we're finding anyway, the climate for buying these top players - not just the transfer fees, the salaries, agents' fees - is just getting ridiculous now. In the Hazard deal, Chelsea paid the agent £6m. The Nasri situation was the same," the Daily Mail quoted Ferguson as saying.
"It's all about what you think is value for a player. I am not envious of those deals at all. We placed a value on Hazard which was well below what they were talking about. So if it doesn't work, well we're not worried about that. We think we've got good value in (Shinji) Kagawa," the Red Devils boss pointed out. Ferguson also stated that whoever follows him as manager at Old Trafford will not have an impossible task before him.
The 70-year-old took charge of the Red Devils in 1986, since when the club has racked up 12 league wins and two Champions League titles, in addition to a host of other domestic and continental crowns. Although he admits his eventual successor must have sufficient experience, Ferguson is confident the foundations are in place for United's winning traditions to continue.
"Of course, there will be life after me. Absolutely. Manchester United is an institution and the history of the club forces everything. We have support all over the world and that in itself raises expectation levels. But it won't be an impossible job to succeed me with the structure we have at this club. It will need an experienced manager and I don't think the club will choose a young manager because of what the job demands. But no one will refuse this job after me - whatever the situation," the Daily Mirror quoted Ferguson as explaining.
"This is a club with solid foundations. We've got a great stadium, a great training ground and a lot of good young players. If you look at it, I could play a full team of players aged 22 or 23. These players will be the United team in years to come, so it would not be a daunting prospect to follow me. Whoever does come in will have his own way, but he will have a foundation to work from," he added.
United continue pre-season preparations with a friendly against Shanghai Shenhua on Wednesday.