Manchester United winger Antonio Valencia has revealed injuries held him back from reaching top form during the current campaign. The 27-year-old has failed to match his performances to that of last season, where he was voted the player of the year at Old Trafford.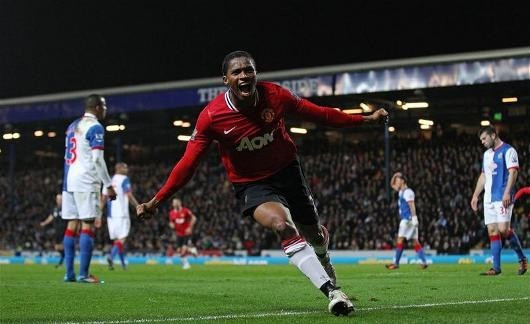 The Ecuadorian picked up an foot injury during United's win over Liverpool at Anfield in September and was dealt another blow after suffering a hip injury in November.
Valencia revealed that he has failed to achieve what he had hoped for in the current campaign as he believes injuries have held him back from delivering for the club.
"It's not been quite the season I would have hoped for on a personal front. I think the injuries I've had have held me back a bit. I still get the odd twinge from the last injury I had to my leg and that has perhaps affected my progress slightly," Valencia explained.
The former Wigan player, who has started 17 games in the league has failed to score a goal and managed just four assists this season. While during the 2011/12 season, Valencia netted four goals and registered 13 assists. Despite his poor form, the Ecuadorian remains confident of regaining his form for Sir Alex Ferguson's side.
"I hope to get the chance to be involved in as many games as possible. If I'm picked I'm determined to grab my opportunities and do my best for my team-mates, the manager and the fans," the ex-Wigan player added.
Vidic Delighted Due to International Break
Meanwhile, United skipper Nemanja Vidic believes the international break will help him to regain his fitness. The 31-year-old announced his retirement from the Serbian national team after they failed to qualify for the Euro 2012.
"The international break is good for me. During the 10 days, I can work on my individual stuff like fitness and other technical things. It is also always good to have a few days for yourself. When you have lots of games, like we have recently, you just manage yourself until the next one and you don't work on yourself that much. Sometimes it is nice to have these days to work on yourself," Vidic said.