Phil Jones says he is feeling as fit as before he sustained his injury, with the defender likely to feature in the Manchester United line up against Reading this weekend.
Jones had a massive setback at the start of the season, sustaining a knee injury that required surgery and meant that he missed out on months of matches while he went through a lengthy recovery period.
He made his return to the pitch against Galatasaray, when an inexperienced United side travelled to Turkey for the dead-rubber Champions League match, and now the 20 year old says he's able to last an entire match when needed.
"I feel good and fit and strong," Jones told the United website. "Obviously I haven't played a lot of minutes yet, I've had one full game, but I felt good.
"I'd done a lot of work in the gym and worked on my strength and conditioning so I went into that game relatively confident in myself. I got through the 90 minutes and felt comfortable.
"Now, I've just got to knuckle down, train well and when I get the chance perform well. Hopefully I can get a few more games under my belt and get up to speed with my match fitness.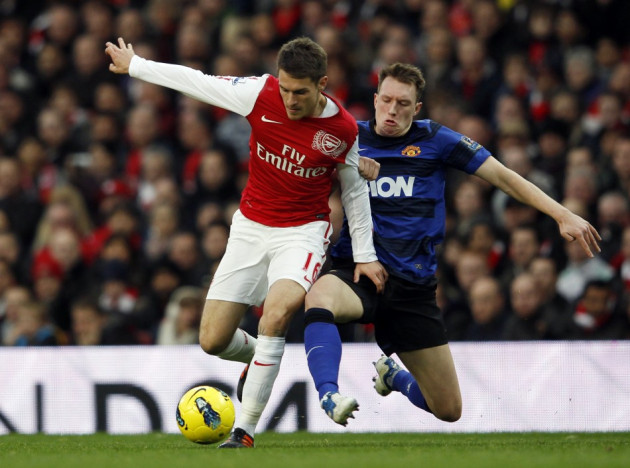 "It may take a few games to get back to that level but I'm champing at the bit and I hope I can pick up some more minutes as the season progresses."
United are now top of the league after their hard-fought 1-0 win against West Ham, and though Jones admits they need to work on achieving the balance between going forward and holding their positions, he's pleased with the direction the squad are going in this season.
"We're playing well," he explained. "We're passing the ball well, creating chances and scoring goals and hopefully the clean sheet against West Ham will spur us on to have more of them.
"It's nice for all of us to be sat in this position [top of the league and qualified for the Champions League knock-out stages] We're in a great position in the league and we're hoping to kick on and really push up."