Check out all the deadline day action live as it happens here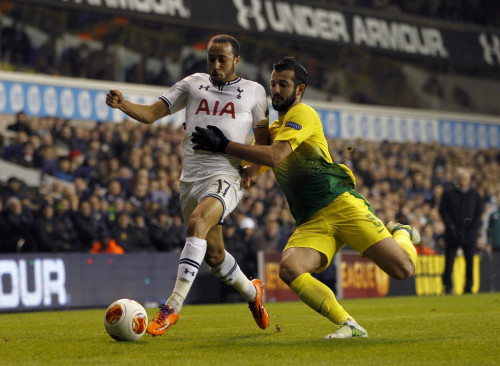 Manchester United are planning a bid for Tottenham Hotspur midfielder Andros Townsend on deadline day, according to the Mirror.
David Moyes is reported to be a huge fan of the player and had tried to buy him when he was in Everton. However, the opportunity has opened itself up yet again, with the player being looked into as a long term replacement for the likes of Nani and Antonio Valencia.
Meanwhile, Tottenham view him as a major part of their plans and though being valued at only £8m last summer is likely to be available for treble the same amount if an enquiry is made on his availability in this window or next summer.
A source close to the Sun said, "Andros was one of Everton's summer targets before Moyes left. And the impact Andros has had in the first half of this season — establishing himself at Spurs and making an instant impact for England — has not gone unnoticed. There is a view that he is seen as a longer-term replacement for the likes of Antonio Valencia and Nani on United's flanks."
Moyes has already spent £37m this season for the signature of Juan Mata from Chelsea and are in the market to make some more deals if the right players become available. It will be major coup for Moyes, who is looking to move Nani on and Townsend's value is expected to rise after the World Cup where he is all but certain to feature.
Moyes revealed that the mood in United's dressing room has improved considerably following the arrival of Mata and the midfielder made his first contribution on the field by helping his side secure a 2-0 win over Cardiff at Old Trafford.
"Has my mood improved? Yes because I know that I have some really good players coming back. But I still want to be more convincing. I want to win better and want to play much better so don't think because I've won tonight that that means that I've got a smile and I'm happy," Moyes said after the game.