Manchester United require a "miraculous recovery" to win the Premier League crown this season, according to Jamie Carragher. The former Liverpool defender is surprised by Jose Mourinho's lacklustre start to life at Old Trafford and has cast serious doubt on their championship-winning credentials.
United endured another frustrating afternoon on Saturday (29 October), when they were held to a 0-0 draw at Old Trafford by Burnley. Carragher thinks Mourinho's star-studded team need to improve dramatically between now and the end of the campaign if they are to win the Premier League.
"They are not actually winning the games that you would expect them to win," the ex-Liverpool hero said of United's current malaise, according to Sky Sports. "I think if they won the league from this position it would be a miraculous recovery.
"But I think going forward now, there are a lot more questions in terms of Mourinho himself as a manager and his effect, and how long it is taking to get across to the United players.
"And I actually admired Jose Mourinho when he first came in, because we are talking about a team that finished outside the top four last year. He was not talking about top four, he was saying: 'No, we are Manchester United, we are going for the league'. And rightly so and the players he bought were players to win the league."
Carragher insisted that United's summer transfer business – which included the acquisitions of Zlatan Ibrahimovic, Paul Pogba, Henrikh Mkhitaryan and Eric Bailly – demanded Mourinho set his sights on winning the Premier League.
"You do not buy [Zlatan] Ibrahimovic to think: 'I am building something for two or three years.' You are buying him for right now," Carragher said of United's transfer activity. "Even though Pogba, he is not young, he is only 23 and has his best years ahead, but it is a world-record fee, so you are buying him for right now. Same for [Henrikh] Mkhitaryan – I do not know what has gone on there."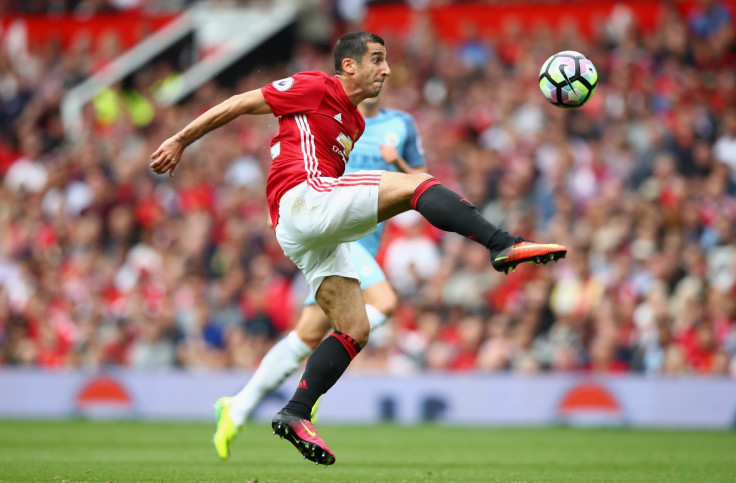 Carragher also is shocked that Mourinho's arrival at Old Trafford has made such little impact on the United team. The Liverpool hero noted that Mourinho's presence at a club usually initiates a marked improvement in their fortunes.
"The thing about Manchester United and specifically Jose Mourinho is, he normally always makes an impact when he first comes in and the questions have always been in year three – does that effect wear off?" Carragher asked.
"So if we are talking about actually building something, and maybe taking a little bit longer, more transfer windows and more changes, will the Mourinho effect still fall away in that third season? So you are thinking next season the pressure is massive to go on and if they want to maybe win the league. I think for Manchester United now and Jose Mourinho, they will be looking at top four and trying to get in that."