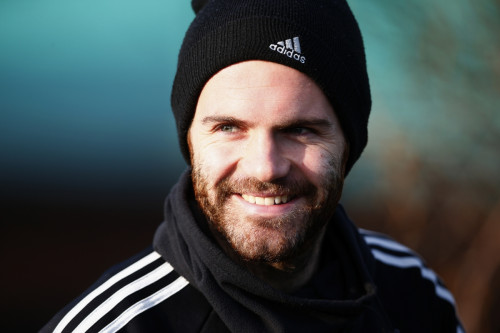 Manchester United chose to sign Juan Mata over Mesut Ozil because of the timing of the offer, according to reports in the Guardian, with David Moyes hoping that Shinji Kagawa might prove himself in the most recent summer.
When Moyes came into the fray officially at Old Trafford on 1 July he pledged to give all the current players a chance to prove themselves in pre-season and beyond as he decided which areas needed the most work.
It turned out to be a disappointing transfer window for United with the manager only able to land one of his targets and reports have since swirled that Moyes turned down the opportunity to sign Mesut Ozil, making life all the more frustrating for fans as the midfielder goes from strength to strength with Arsenal.
The recent signing of Juan Mata would appear to be rather puzzling considering the Spaniard and Ozil play in very similar positions and cost around the same price but the Guardian reports that the reason Moyes waited until the summer for a playmaker signing is because he first wanted to see how Kagawa could handle the position.
Sir Alex Ferguson purchased Shinji Kagawa in the summer of 2012 from Borussia Dortmund and while he was touted for big things with the club the Japan international failed to reproduce his form for the Bundesliga side.
Many blamed his lack of opportunities while speculation claimed he may have been a replacement signing for Wayne Rooney who never got the chance to break into the first team, but this season he has been handed multiple chances to impress by Moyes after a delayed start to the campaign.
At times the 24 year old looks to be back to his best but he's clearly yet to find any consistency in the Premier League and Kagawa has been criticised for failing to have an influential effect on the team. As a result, Moyes decided that a more established player was needed for the position and went for Mata.
The paper also claims that Mata's father and agent was instrumental in making the move to United happen, pushing for Chelsea to agree to sell to one of their rivals and equally encouraging United to make their interest concrete.
Whether Mata will turn out to be the influential signing for the side in the same way Ozil was for Arsenal – the Germany international has provided a much-needed spark in the squad and they are now mounting a serious title contenders as a result – remains to be seen.