Reports in Spain are speculating that Sir Alex Ferguson met with Pep Guardiola in America this week, with the Manchester United manager planning his retirement for June next year.
Ferguson has said on many occasions after celebrating his 25 years at Old Trafford that he may only have three or four years left in his managerial career, with the Scot making it clear that he would have a hand in choosing the next manager for one of the world's biggest clubs.
And with Guadiola currently out of a job, Spanish paper Mundo de Portivo is claiming that the former Barcelona manager has been sought out for a future role at United.
Ferguson reportedly trusts the Spaniard to look after the legacy of of the club, and continue their youth development as well as purchasing top players to challenge for titles.
The success of United, which has thus far taken them to be the top club in England over the course of the Premier League's existence, would also suit Guardiola as he looks to continue challenging for domestic and European trophies.
At just 41 years of age, Guardiola could be the start of another era for the club, and after Ferguson took United to higher heights than ever seen before in his last 26 years, the manager would have big boots to fill if he hoped to be as successful as his predecessor.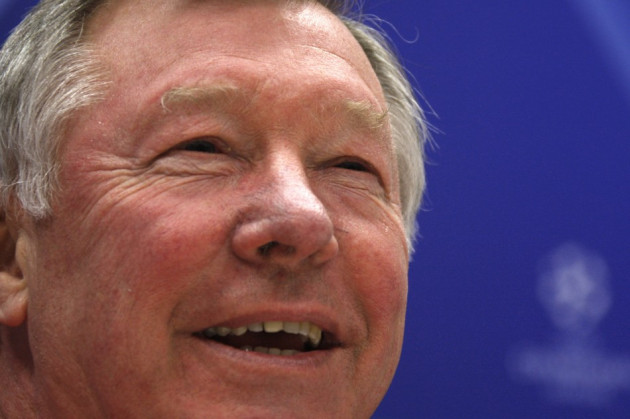 Jose Mourinho was also believed to be considered for the role, with Ferguson always speaking very highly of the man who has won two Champions League trophies and last season took Real Madrid to beat what many considered to be the best team in the world to the La Liga title.
But as Guardiola is currently without a contract, the transition would be a lot easier for the man who beat Ferguson twice in three years in the Champions League final, and he could hold the key for United to finally break Liverpool's record of five trophies in the top tier European competition.
United will certainly face a difficult and uncertain period when Ferguson does decide to step down, with the side missing out on the managerial changeovers that have often left their opposition in turmoil over recent years.
And if Ferguson is really putting into place a successor already, the United man may be hoping that the longer he spends taking part in the transitional period, the easier it will be for fans to adapt to life without Sir Alex in the dugout every week.