Manchester United Stars Hang Out with Diego Maradona in Dubai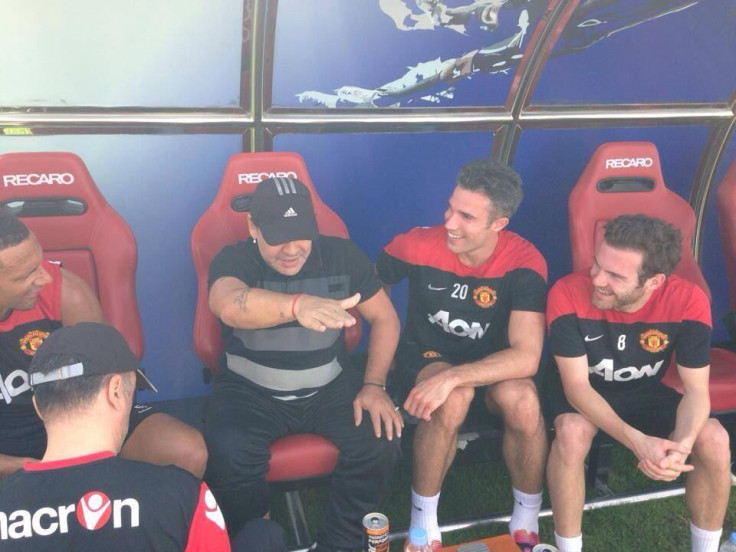 Manchester United's weary stars received a boost on their mid-season Dubai training camp when retired Argentina legend Diego Maradona made a surprise appearance.
The two-time World Cup winner offered wise words and advice for David Moyes' troops after an inconsistent Premier League campaign this season.
Players took to social media to show their love for the midfielder with Juan Mata and Robin Van Persie the most delighted.
"Ladies and gentleman, the best left foot ever! EL DIEGO. #Maradona,' said United's new signing.
"So great to meet my hero again the best ever Diego," tweeted Van Persie.
Rio Ferdinand took to Instagram writing: "Me with #TheLegend #DiegoMaradona #TheGreatest.
Goalkeeper David De Gea posted: "Great to be with the best number 10!! "El Pelusa""
The 'Hand of God' star now spends a large portion of his time in Dubai and jumped at the chance to meet the reigning Premier League champions.
While Britain has been hit by floods, the United stars have enjoyed warm weather on the beach as David Moyes' hopes to rejuvenate the side's hopes after two draws to Fulham and Arsenal.
Juan Mata has praised the benefits of the training camp as he seeks to settle into the first-team squad after his January arrival.
"These days are good for me to settle even more in the team and share these moments with my team-mates. And also, obviously, to train hard and get used to the new working patterns after just three weeks in the club.
"These are long days, with training sessions and events with sponsors; we spend a lot of time together but there is free time too, so I can discover this country and its culture.
"It's true the weather here is great and every day has been sunny, so some of us will look more tanned after this break, for sure."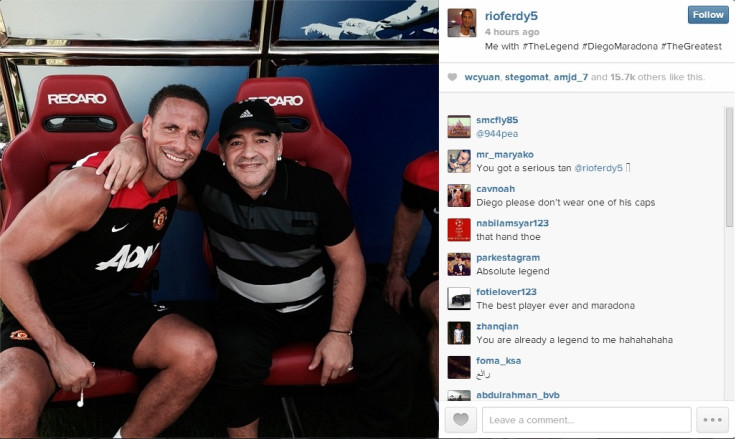 © Copyright IBTimes 2023. All rights reserved.