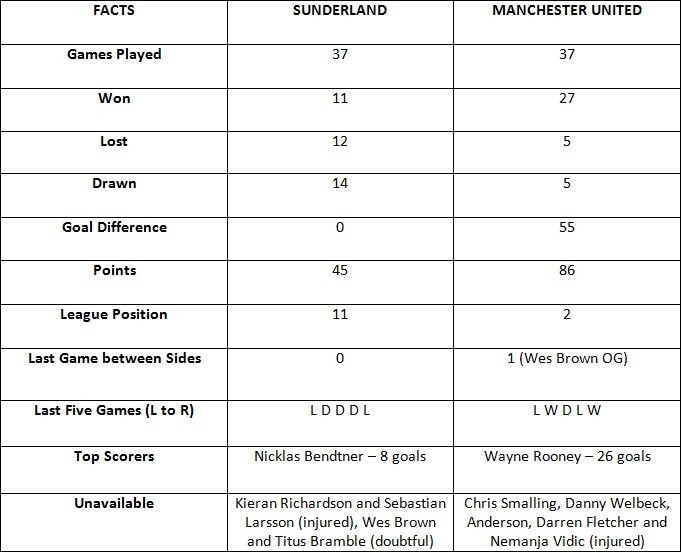 In the world of professional sports, more than losing a championship or a title (particularly from a winning position) is to know that your closest rivals... the ones who've played a poor second fiddle for so long now that consciousness knows no other order are about to usurp your position and your title.
Going into the final day of the 2011/12 league season, Sir Alex Ferguson and his band of similarly grizzled veterans face a grim reality - even if they do beat Sunderland at the Stadium of Light, they must depend on neighbours Manchester City doing them a favour and losing (or at least drawing) to QPR, at home.
The situation we find ourselves in would have been unthinkable... on at least two distinct occasions in the year.
Manchester United carried an eight point lead as they came into these last few months of the season, much as City did going into the early weeks of 2012. Whether it is a reflection of the competitiveness (or mediocrity) of the league or the fact that both Manchester clubs have proven to be human on more than one occasion, Ferguson and Roberto Mancini will have long been ruing the conceding of those leads and it is ironically fitting that the quantum of points each side gave up was the same.
As it stands now, then, in the final week of the season, United travel to Sunderland and City host QPR (with characteristically juicy sub-plots in each tie). The equation is the same for either team - win your game and hope your rival loses or draws his.
The Build-up:
Ferguson has been uncharacteristically both gracious to his opponent and desperate for all the help he can get, in the build-up to Sunday's games.
Earlier in the week, he was quoted in an IBTimes UK report as calling on QPR boss Mark Hughes (a former Red Devil and the former manager of Manchester City - he was fired and replaced by Roberto Mancini! We promised you juicy sub-plots, right?) to "remember his unethical sacking" when playing City at the Etihad. Hughes responded in kind and was quoted in a report by The Sun as saying it would "be fantastic to go there and get something".
More recently, Ferguson was quoted in an ESPN report as showering praises on Mancini, confessing the Italian reminded him of a certain Jose Mourinho in the way he'd matched him in the mind games department.
"We had to contend with Jose's management style, which was very effective," Ferguson said. "He did a fantastic job [at Chelsea]. You knew you were competing against a very clever manager. You weren't just facing the money, you were facing a very united squad," Ferguson said.
However, the wily Scot was back to his grumpy self the next day, and was quoted in another ESPN report as saying his club were "certainly not going away, that's for sure... no matter what happens" and adding that the losing the QPR game could have an unbelievable impact on City.
Meanwhile, almost forgotten in all this hype is a Sunderland side who have actually done rather well for themselves this season, led as they are by the shrewd Martin O'Neill. Indeed, the fact that he's managed to get something resembling consistency from the often egoistical Nicklas Bendtner (the Danish striker is on loan from Arsenal and leads the club's scoring charts with eight goals) is in itself quite an achievement. Sunderland have proven to be a capable mid-table side since their promotion in the 2006/07 season, when they finished 16th. Since then, they have consistently finished just outside the top ten and made it to tenth place last season. This year, however, should United win and other results go against them, they could finish as low as 14th.
In what should be a good sign for Ferguson, Sunderland have been in poor form of late, with their last league win coming on 24 March, against QPR. Since then, the Black Cats have been winless in seven games, although they've drawn five of those and lost only twice.
However, their form against the top clubs in the country has been poor but not abysmal. If we were to consider Manchester United, Manchester City, Arsenal, Newcastle, Tottenham and Chelsea as the top clubs, the Black Cats' combined record stands at seven defeats from 11 games so far, with one win and three draws. Most importantly, they have never lost by more than one goal.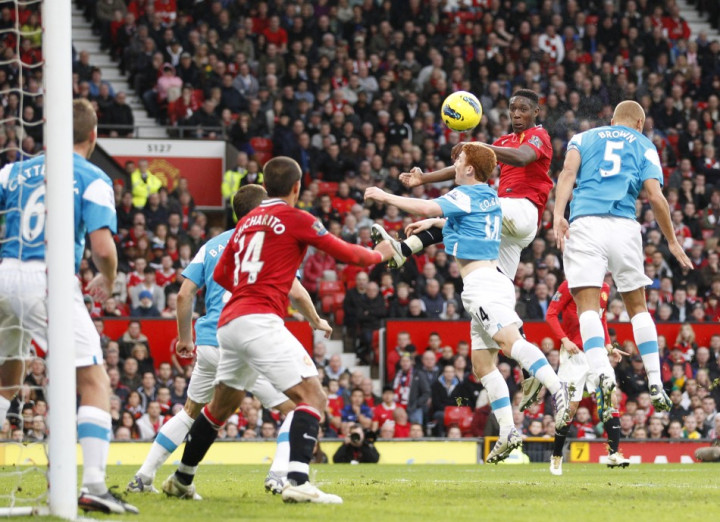 Sub-Plots:
This has to be the most epic season in the history of the Premier League!
Did you know that the last time Manchester City won the English league title was back in 1968 and eerily enough the scenario was identical to what it is today. United travelled to Sunderland, trailing City by goal difference. The Matt Busby-led Red Devils were beaten 2-1, while City beat Newcastle 4-3 to win the title. Lightning never strikes the same place twice?
The last time Spanish club Atletico Madrid won the Europa League was two years ago. That season, United finished second and Chelsea won the FA Cup! German club Bayern Munich made it to the finals of the Champions League but lost to Inter Milan.
Team News:
Martin O'Neill will be thankful he has no major injury concerns, as Sunderland look to finish the season on a high and guarantee a top-half finish. Former United defender Wes Brown has returned from a knee injury. However, while he is back training, the club may be unwilling to risk him for this fixture. Fellow defender Titus Bramble has recovered from an Achilles problem and should make the squad but full-back Kieran Richardson and midfielder Sebastian Larsson continue to be unavailable.
Ferguson, meanwhile, will have a few injury problems to contend with. Chris Smalling and Danny Welbeck will be unavailable, as is Jonny Evans. Midfielders Anderson and Darren Fletcher and defender Nemanja Vidic are long-term absentees.
Facts:
United have won 14 of their last 19 league games against Sunderland; they are yet to lose a game in that sequence.
United are unbeaten in 24 games this season (in all competitions) that Paul Scholes has scored in.
Sunderland have failed to score in eight of their last ten league games against United.
United have won on the last day of the season in eight of the last nine years.
Should United score twice in this game, they will become only the fourth team in Premier League history to score more than 90 goals in a season.
United's biggest Premier League win was a 9-0 hammering of Ipswich Town, in 1995. Their biggest league win was in the old First Division, when they beat Wolves 10-1, in 1892.
Probable Line-ups:
Sunderland: (4-4-2) - Mignolet; O'Shea, Turner, Kilgallon, Bardsley; Gardner, Cattermole, Colback, McClean; Sessegnon, Bendtner.
Manchester United: (4-3-3) - De Gea; Rafael, Jones, Ferdinand, Evra; Carrick, Scholes, Giggs; Valencia, Rooney, Young.
Man to Watch:
Sunderland - Stephane Sessegnon. A draw will really not serve either side and a defeat for the hosts will neither be catastrophic nor unexpected. Therefore, expect Sunderland to go out and attack from the get-go. Should they do that, then French midfielder Stephane Sessegnon could be a vital figure, as will James McClean. However, Sessegnon will be particularly important when Sunderland try to break on the counter. The Frenchman has the pace and muscle to provide Ferdinand and Jones with a hard afternoon's work and Sunderland's in-form player could be the one to give them a good end to the season.
Manchester United - Everyone. Absolutely everybody... right from the improving De Gea between the posts to Wayne Rooney up front, every Red Devil Ferguson names in his starting-line up will have to bust a gut for this game because there is the very real chance the title could be decided on goal difference. Should that be the case then City have an even bigger advantage than they do now - they lead by eight goals - which means not only must United win but they must win by a whopping margin.
Where to Watch Live:
A live stream will be available via a subscription to FoxSoccer2Go for US customers.