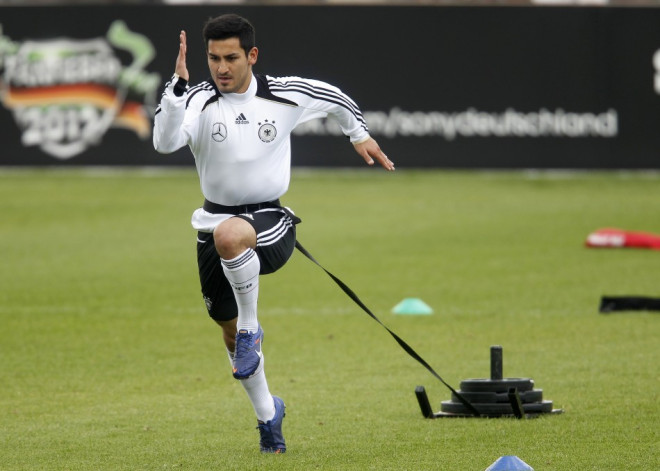 Barcelona head Doctor Richard Pruna is said to have recently visited Germany to examine Manchester United target Ilkay Gundogan. The Spanish giants want a guarantee about his medical fitness before launching a bid to secure his services in the summer.
The Borussia Dortmund star has not played a game since last August due to a mystery spinal problem he suffered during a friendly between Germany and Paraguay.
Reports in Germany claim Gundogan has suffered episodes of paralysis with doctors unable to figure out his condition.
He has recently started light training with his teammates and Mundo Deportivo claims Barcelona medical team head, Doctor Pruna, has travelled to Germany to see the midfielder and help with his diagnosis.
The Barcelona doctor was not on the latest Barcelona bench against Celta on Tuesday, surprising fans when Pruna's assistant was the one who tended goalkeeper Victor Valdes, who tore his anterior cruciate ligament during the match.
Barcelona have reportedly earmarked Gundogan as Xavi Hernandez's long-term replacement, but according to reports in Spain they don't want to take the risk of signing an injured player.
Gundogan, 23, was one of Dortmund's sensations last season, leading his side to the Champions League final, and has since then been linked with a number of big European clubs.
Apart from Barcelona, Real Madrid are also interested in his services while Manchester United have him on a shortlist of players to bolster their midfield.
Gundogan's contract at Borussia Dortmund expires in 2015 and with him unlikely to sign a new deal. It is thought the German side will sell him this summer to make a profit.