Manchester United supporters were rendered positively euphoric last week, when a relatively quiet summer on the transfer front for Louis van Gaal and executive vice-chairman Ed Woodward suddenly burst into life with three impressive acquisitions completed in a matter of days.
But while perhaps rightly the respective arrivals of influential World Cup winner Bastian Schweinsteiger and fellow central midfielder Morgan Schneiderlin became the primary source of such glee, the signing of Matteo Darmian deserves its own recognition as it could well solve the club's issues at right-back for the long term.
With Rafael expected to depart this summer having missed much of last season through injury and natural winger Antonio Valencia often splitting opinion when deployed further back, there is certainly an opportunity there to be grasped.
So what exactly can United expect from the 25-year-old Italian international? IBTimes UK caught up with writer and Torino expert Peter Bourne to get the lowdown on Darmian ahead of his maiden Premier League campaign.
"To call him an Italian Gary Neville would not be entirely accurate but there are many similarities," he began.
"And comparing players is always slightly futile. Like Neville, Darmian is solid defensively and likes to link up with a winger ahead of him (notably at Torino his partnership with Alessio Cerci). He is also a committed, reliable player, clean cut, likeable and unassuming off the pitch. On the other hand he is much better going forward than Neville, has recently added goals to his game, and most significantly can also perform comfortably at left-back."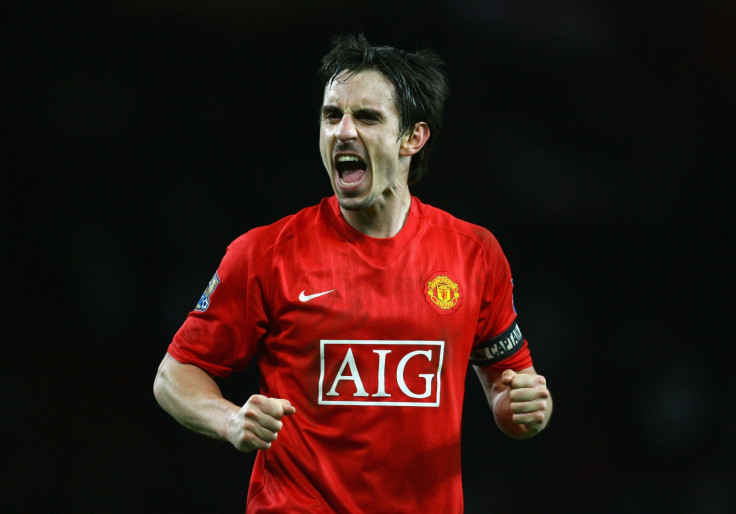 So what are Darmian's major strengths and weaknesses? Are there many undeveloped aspects of his game that can be significantly improved upon at Old Trafford?
"One of his major strengths is his consistency. Over four years at Torino, the number of inadequate performances he gave can be counted on one hand. He is disciplined (only one red card), tactically excellent, has good pace and endurance and has improved the timing of his forays forward becoming far more positive over the last 12 months.
"His main weakness is perhaps his final ball and technique in the final third, which is not bad but will probably be what is honed most around superior players at United."
Darmian joined Torino initially on loan when The Granata were languishing in Serie B. He enjoyed several positive moments over the ensuing four seasons, with Bourne highlighting promotion, his debut for Italy and two historic recent goals as uppermost in his list of achievements at the Stadio Olimpico.
"There are many; he helped the club to promotion in his first season and very quietly and without much fanfare grew into the best right back in Italy over the following three seasons. He became a full international just ahead of the 2014 World Cup, something which seemed to galvanise him during his final season in Turin.
"His two stand-out moments were goals: the equaliser in his last Turin derby which set the team on their way to a first win against Juventus in 20 years and the decisive goal in Bilbao which allowed Toro to become the first Italian team to ever win at the San Mamés stadium."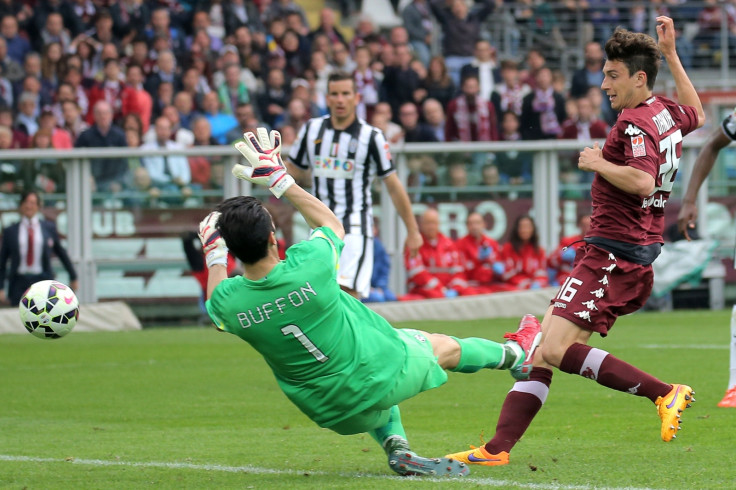 As a committed and talented first-team regular who played an important role over recent years, his standing among fans has remained high and a move abroad certainly does not appear to have sullied that reputation.
"Yes, especially as part of the club's resurgence," Bourne replied when asked if the player had been a popular figure during his time at Torino.
"When Darmian signed, they had endured a miserable season in Serie B and had hit a low ebb. The arrival of Giampiero Ventura as coach and a more structured, strategic running of the club has seen Toro return to the fringes of where traditionally they should be.
"Darmian is incredibly popular, both for his commitment on the pitch, the quality moments he provided but also his professionalism and easy going nature. It was clear when he was substituted in the 5-0 rout of Cesena on the final day of last season that it was to allow him to receive a last standing ovation from the fans. His move to United has been well received and the fact that he didn't join another Italian team (and notably Juve) will ensure his reputation remains intact."
Darmian's preferred position is obviously at right-back, although that is by no means the only area where he can prove suitably effective.
Indeed, Bourne claims he is equally adept on the opposite flank and could even move into a more central area as his career progresses.
"Rather ironically at Toro, Italy's best right-back has spent much of the last three seasons playing at left-back. Torino have struggled to fill the left side and the emergence last season of the Brazilian Bruno Peres on the right forced Darmian on the left.
"He performed brilliantly but there was always a sensation he offered slightly more on his preferred side. I expect at United he will be less shifted about and will be asked to make the right-back position his own. I could foresee a few appearances at centre-back further down the line."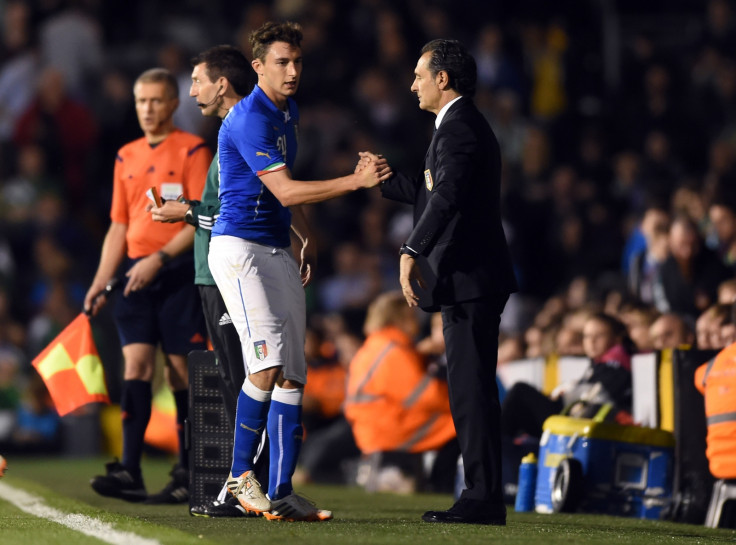 As well as his consistent form at club level, Darmian's stock has risen considerably over the last year due to his quick and timely impact on the international stage.
He made his senior bow for Antonio Conte's Azzurri during the goalless draw against the Republic of Ireland at Craven Cottage in May 2014 and has since established himself as a regular for his country.
On his individual performances for Italy during an underwhelming World Cup campaign in Brazil that ended with a disappointing group stage exit, Bourne added: "He only made his debut just ahead of the 2014 World Cup but did enough to make the squad and to the surprise of many, and maybe himself, started all three group games.
"His performances were good, perhaps not as amazing as some pundits made out, but in a poor Azzurri showing he was one of the highlights. He has since cemented his position as Italy's first choice right-back."
There is no doubt seemingly that Darmian has the credentials needed to succeed in his new environment. Italian players - with a few notable exceptions - have not always fared all that strongly in English football, though, so what makes this particular deal any different?
What is it that will help him to follow the path previously trodden by the likes of successful compatriots Gianfranco Zola, Gianluca Vialli and Roberto di Matteo and avoid the failings of high-profile transfer misses such as Massimo Taibi, Alberto Aquilani and Rolando Bianchi?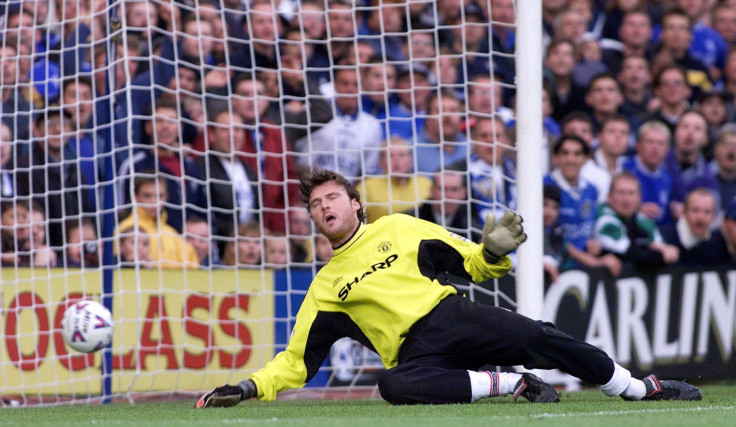 "Italian exports to the Premier League have not always been successful although many have arrived late in their career or arrived having been plucked from youth teams without enough experience," he added.
"Darmian is rare in that he's full international with his best years ahead of him. Technically and tactically I expect him to fit in. His versatility will help. The question mark will be how he adapts personally to life in England and being part of a dressing room with much bigger names and personalities then he used to, together with the increased scrutiny on each performance.
"There will probably be a few inconsistent performers, maybe a few bad ones in the opening months, but once he finds his feet I think United have their best right back since Neville."
Comparisons with Neville are high praise indeed. But if it is true that Darmian does indeed possess such potential, and when you consider that he was previously under contract until 2017, surely Torino could feasibly have demanded more than the relatively meagre £12.7m ($19.8m) sum they received for his services as reported by the BBC.
"Serie A is going through an economically challenging time, a situation which has led to a relative deflation in the price clubs can command for players," Bourne explained.
"There is no such 'Premier League tax' so to speak. When you consider Darmian cost half of Luke Shaw it is quite staggering. It represents an excellent deal for United and a relatively decent one for Toro too."