Andre Ayew has claimed that he is not planning on leaving Marseille next season, despite the Manchester United target changing agents as the summer transfer window heats up.
Ayew has had a particularly successful season with Marseille, and having been with the club for five years now after making the move from the youth side, the 22 year old has been drawing attention from top clubs in England whenever transfer windows draw near.
Arsenal were believed to be interested, with Arsene Wenger admitting he admired Ayew's style, while Barcelona were also said to be chasing the star.
And with United continually coming up as a possible destination for Ayew, and the possibility of Dimitar Berbatov leaving the club looking more likely than ever, the striker/winger insists he isn't planning on leaving unless it is with the blessing of his current club.
"I have never said that I want to leave the club," he told Sky Sports. "Now that I have changed my agent, it does not mean that I want to change clubs.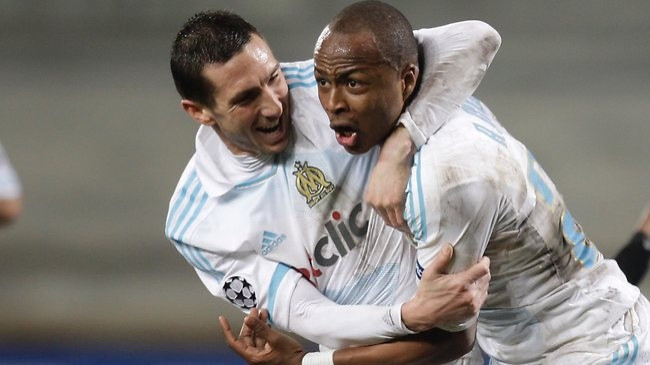 "Marseille is a fantastic club and I love it here. This is my home and I am settled here with great people around me.
"If I do leave one day, it will be with the blessing of everyone here.
"To be linked with fantastic teams all over the world is flattering and appealing to me, but it is all speculation."
Berbatov had his contract extended through a clause that United could choose to put in place at the beginning of the year. But with the Bulgaria international only featuring a limited number of times on the pitch, it looks very likely that the contract was renewed so Ferguson could sell him for maximum takings rather than having to release the striker for nothing.
While Berbatov struggled for time on the pitch for United, Ferguson will no doubt be keen to keep depth in his attacking options, and Ayew could certainly provide that as well as giving competition for the likes of Danny Welbeck and Javier Hernandez.
His ability to play on the wing and in the striking position also makes him an attractive prospect, and after the Ghana international took out the honour of BBC African Football of the Year last year, he has been seen as a good prospect for any club throughout Europe.