Ezekiel Fryers has revealed that he rejected a new deal with Manchester United, with the youngster going in search of more first time game time as he made a summer move to Belgian side Standard Liege.
Fryers was the subject of a great deal of speculation during the summer, as a host of youngsters made moves away from Old Trafford during the year including the likes of Ravel Morrison and Paul Pogba.
He was looking a sure thing to go to Tottenham, but after spending the summer training with the club the deal fell through, and Fryers has explained that when Standard offered him a contract, he saw a big opportunity to make a name for himself in a league where many young players have been scouted by top clubs.
"United offered a three-year contract but I rejected the offer," he told the Manchester Evening News. "Spurs were interested but the fee was too much. Then Standard Liege arrived with a good opportunity for me to play regular games and get experience.
"I thought it was the right time for me to leave and get experience playing in a good league.
"You never know what will happen in football, but I made the right decision for me.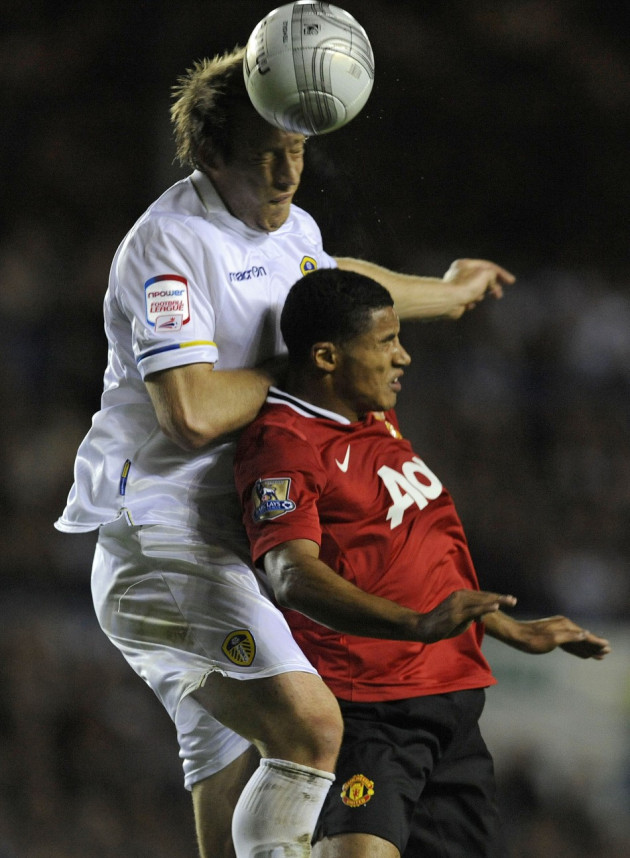 "I feel the club would have still brought in a left-back because there was talk of me and Fabio going on loan.
"For me, every game is more experience. It is a new challenge for me but I think I'm doing well as far as now. The Belgian League is different, but there is a lot of quality. It has developed some great players that are now in the Premier League.
"Standard Liege is a top club in Belgium who want to be in the top three every year. We are not doing so well at the moment but are getting better. With the play-off system, the end of the season is the most important period.
"It is important to play different styles of football, but it is also a big challenge as you need to adapt to living in another country and the way they play."
Fryers says that post-United, he's planning on achieving big things, and with only a two year deal at Standard he doesn't have very long to prove himself.
"My first goal is to grow as a player, not to get international recognition directly," he explained. "In football, everything changes very quickly.
"Today I'm at Standard in the first year of my contract and I want it to be as good as possible. Maybe after that I can go one step higher."