Premier League leaders Manchester United are considering a move to sign Arsenal target Alexis Sanchez at the end of the season, according to Tutto Mercato Web.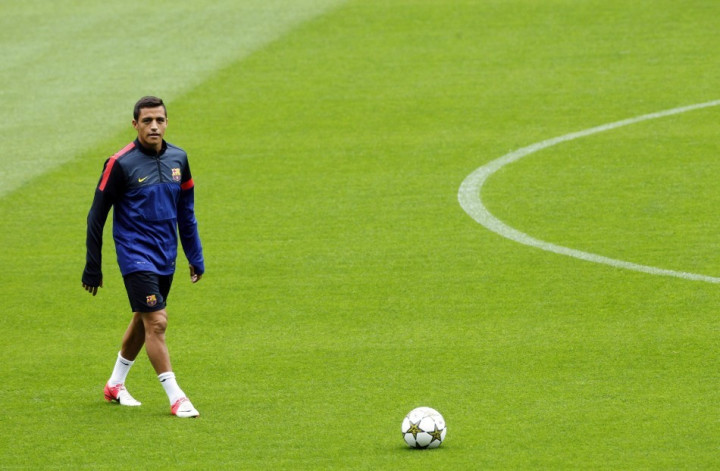 The Gunners were keen on signing the Chilean international this summer after having the backing of Arsenal's former players. Sir Alex Ferguson has long been an admirer of the 24-year-old and was keen on bringing the player to Old Trafford while he was with the Italian club.
Sanchez joined the La Liga giants in the summer of 2011 from Serie A side Udinese. The forward has failed to feature regularly for Barcelona, making just 13 starts, scoring four goals and registering six assists in the league this season.
The report suggests Ferguson is still keeping a tab on the Chilean forward and could be willing to sign Sanchez at the end of the season. However, Tutto Mercato also claims Italian giants Juventus and Inter Milan are also interested in his services. Meanwhile, United's league rivals Liverpool are also keen on signing Sanchez at the end of the season.
In addition to this, the Mirror claims Barcelona are going to use Sanchez as a bait to land Manchester City skipper Vincent Kompany, who is considered to be a replacement for Carles Puyol. The Belgian is reported to have fallen out with City manager Roberto Mancini and the Spanish giants are now looking for a swap deal to bring the defender to Camp Nou.
However, Sanchez has denied recent speculations linking him with a move away from the Camp Nou and claimed he is happy with his current employers.
"I'm very happy at Barcelona. I feel important for my club and for my country. I know what type of player I am, I know that I am a great player, I know that I can win games," Sky Sports quoted Sanchez as saying.
"I remain one of the best in the world even if I don't score. I am not a player who will score three or five goals per game. I give passes, and also score sometimes. I am not really a penalty box goalscorer, but I know I am still one of the best players in the world," he added.