Manchester United have reportedly been told to increase their bid for FC Benfica defender Ezequiel Garay. Spanish newspaper Marca believes Sir Alex Ferguson has been told his initial bid of £12.6m will have to be doubled.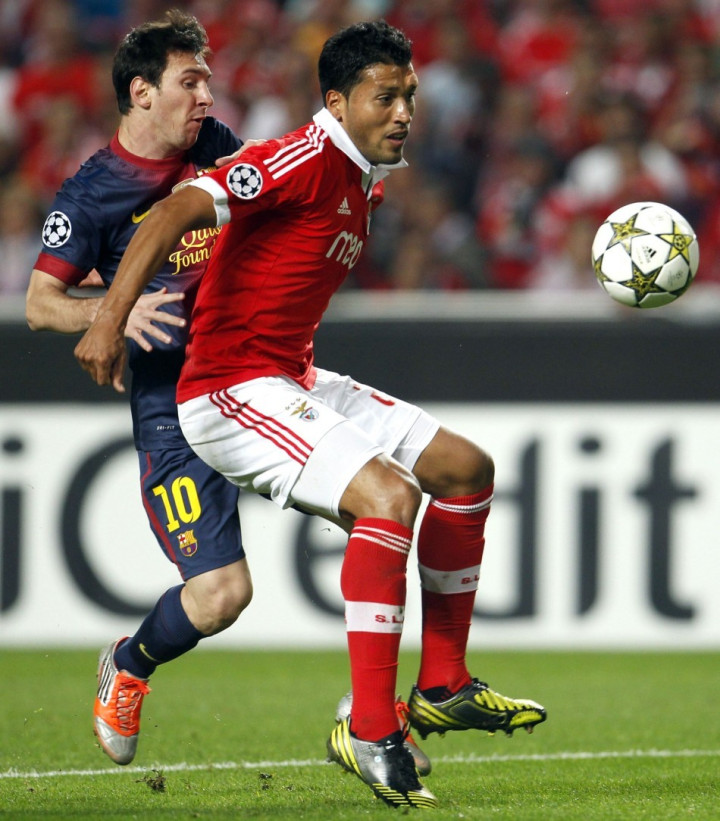 Should the clubs reach an agreement, Garay, a former Real Madrid player, is expected to join Old Trafford in the summer, as replacement for aging Rio Ferdinand. The ex-England international turns 35 this year and his contract expires at the end of this season.
Garay has been repeatedly scouted by the Premier League leaders, with Ferguson's brother, Martin, often in Lisbon to watch the 26-year-old in action.
United, at present, have Ferdinand, Nemanja Vidic, Chris Smalling, Jonny Evans and Phil Jones as possible centre-backs. However, like Ferdinand, Vidic is on the wrong side of 30 and the lack of defensive cover on the flanks and in the midfield means both Smalling and Jones are likely to be stretched unless reinforcements are introduced.
Benitez Hits Out at Ferguson
Meanwhile, Chelsea boss Rafael Benitez has opened a war of words with Ferguson, after the Scot was charged by the FA. The veteran United manager will have to explain comments aimed at assistant referee Simon Beck during the 1-1 Premier League draw with Tottenham on Sunday
"I always try to concentrate on my job, but at that time with Ferguson I was defending my club. I could see what was happening from my point of view, and maybe now a lot of people are seeing the same things. I will not talk too much about that because it's obvious," the Spaniard said to The Times, referring to arguments with Ferguson during his time with Liverpool.
"It's a question for the FA what they do about it. What I said at that time was what I thought, and what I'm seeing now is similar. It depends on the FA. I don't know what they will do - it depends on them. At this moment in time I have enough things to do here, so I want to concentrate on my job," he added.