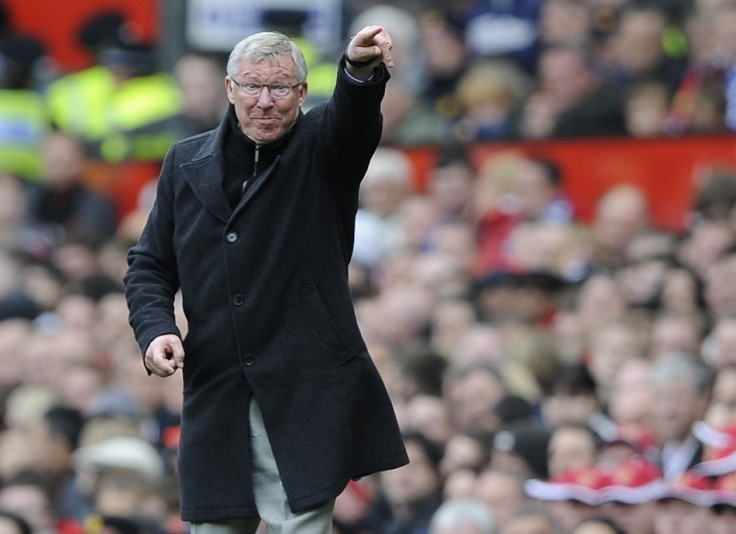 Sir Alex Ferguson has criticised big-spending rivals Manchester City for inflating valuations of transfer targets and making it impossible for other clubs to compete with them when chasing the same player. City have been splashing the cash at will since being bought out by Sheikh Mansour's Abu Dhabi United Group four years ago and have spent lavishly on players such as Robinho, Carlos Tevez, David Silva, Mario Balotelli, Edin Dzeko and Sergio Aguero.
Arsenal's French midfielder Samir Nasri was reportedly close to joining Manchester United last summer but went to City instead, as they offered the Gunners a larger fee and paid Nasri a higher salary. This season, both Manchester clubs will once again be competitors in the transfer market, as both have identified Ligue 1 club Lille's Belgian ace Eden Hazard as a target. Ferguson feels City's irresponsible spending has created a transfer market where players go for a price well beyond their value.
"Nobody can match their financial power, no one. You have to accept that so we do it a different way. We have to look at younger players. It's been insane for a while, for a long time, and I think clubs like City create that. We need to reassess the way we're going with that in terms of players," ESPN quoted the United manager as saying.
Ferguson also insisted the £80 million move of Cristiano Ronaldo from United to Real Madrid in 2009 was not an insane transfer and is, in fact, starting to look like a bad deal.
"Real Madrid spent £80 million on Ronaldo and the success he and the club has had justifies that. They would have probably paid £160 million if they knew they were going to get this. We had an agreement that he would be going after staying for another year. Never mind £80 million I'm saying to myself now that it should have been £800 million," Ferguson stressed. The Scot added he would be looking to bring in a few players in the summer as he continues his search for able replacements for midfield veterans Ryan Giggs and Paul Scholes.
"There's no doubt we'll be bringing players in. Maybe two or three, it depends on the kind of market we're dealing with. We will try and look at younger players with the potential to develop at the club. That is what we are good at. Scholes and Giggs are coming to the end. Players like them don't fall off trees," Daily Mail quoted Ferguson as explaining.