Manchester United manager Jose Mourinho is looking at the possibility of signing Anderlecht midfielder Youri Tielemans, the player's former teammate Lukasz Plonowski has revealed. The 19-year-old has been in impressive form for the Belgium club and is one of the brightest prospects in Europe.
The teenager came up through the ranks of Anderlecht's youth system and made his way into the first team in 2013. His form saw him receive a call from former Belgium manager Marc Wilmots for the Euro 2016 qualifier against Wales last year. However, he did not feature for his national side.
Tielemans has been voted as the Belgian young professional footballer of the year on two occasions in 2014 and 2015. Plonowski, who played with the midfielder at Anderlecht's youth teams, has revealed that Mourinho is looking to bring Tielemans to Old Trafford.
"Youri called me up recently and said: Lukasz, do you know who called me? Mourinho. He asked if how I'd take the possibility to move to Manchester United," Plonowski told the Polish publication Weszlo.
Tielemans played under Besnik Hasi from 2014 to 2016. The latter remains confident the midfielder has a bright future ahead of him and admitted the Belgian was put under a lot of pressure to get the best out of him.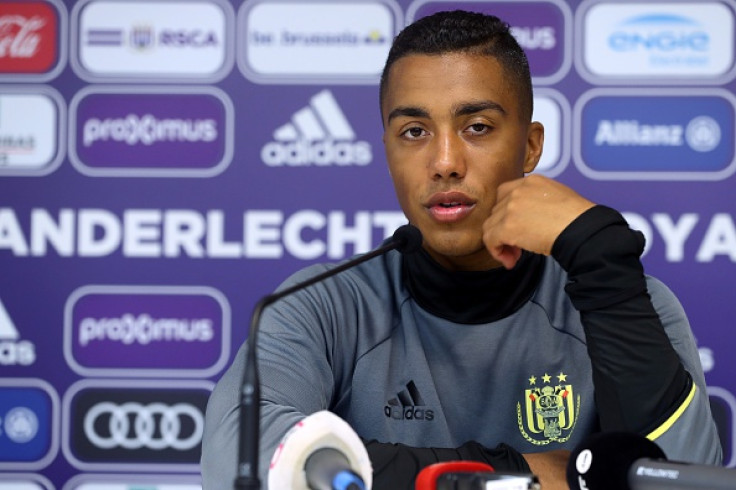 "Players of 18 who play almost all the time do not grow on trees. It's to be expected for someone of his age," Hasik explained, as quoted by Goal.
"We've put him under a lot of pressure. Even if he's already a champion, who has played in a cup final and who has Champions League experience, it's only the start of his career."
The 20-time English champions have already completed four signings this summer, which includes a world-record signing of Paul Pogba. Should Tielemans move to United, he will be Mourinho's fifth signing of the current transfer window.