Sir Alex Ferguson has revealed Manchester United could look to make a marquee signing in the summer transfer window.
Even after the Red Devils' impressive title win this season, Ferguson remains keen on strengthening his ranks further ahead of the next term. The likes of Robert Lewandowski, Gareth Bale and Luka Modric have been linked with a summer move to Old Trafford, while the potential return of Cristiano Ronaldo has also been mentioned.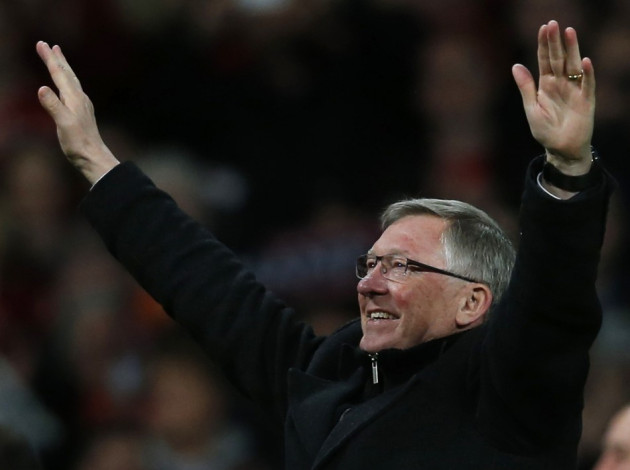 The Scot has now stated "everything is in place" for a high-profile signing, with the club owners fully backing United to make a big-money move.
"Everything is in place for a big signing. I think that the Glazers have been great. Whenever I have asked, they have delivered. If I ask to go for a certain player, I think they will do that," Ferguson said.
"When I spoke about value in the market a while back, I was talking about young, developing players. Maybe there has been a wind of change and I could go for a really top player now. We have a nucleus of young players here, but we may spend something," the manager stressed.
United have already signed highly rated Crystal Palace forward Wilfried Zaha, who will join up with the club at the end of the season. The Red Devils are now expected to look for a central defender, a left-back and a midfielder. However, Ferguson claims if a top player were to become available, the club could make an approach for him, regardless of how many players they had in his position.
"When it's a top player, it doesn't matter what position they play in. I will bring them in if they add to the team. Last season we had Hernandez, Welbeck and Rooney and we still went out and bought Robin van Persie," the 71-year-old pointed out.
Ferguson also admitted buying the 29-year-old van Persie was a heavily discussed deal, following United's less successful signings of older players in the recent past.
"Van Persie's age was ­certainly an issue ­because it has not always worked when we have bought older players. David Gill said to me after we bought Dimitar Berbatov [from Tottenham for £30 million] that we had to be careful when signing older players, but Van Persie was ­different. He was phenomenal for Arsenal last season and so I was confident it would work," the Scot added.