David Moyes has refused to comment on speculation surrounding Cesc Fabregas's future. The Barcelona midfielder has been targeted by Manchester United chiefs to strengthen the core of the first team but the Spanish champions have rebuffed both bids so far.
New Barcelona manager Gerardo Martino has since confirmed, speaking at a press conference in Spain, that the former Arsenal captain was a key part of his plans for the first team. The 26-year-old Spain international is highly rated by the Argentinean coach, who considers him on a par with compatriots Andres Iniesta and Xavi Hernandez.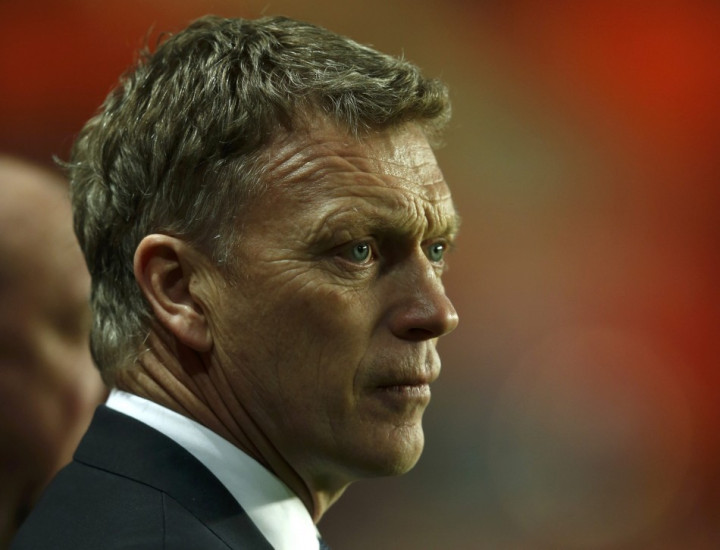 The Premier League champions are believed to have bid £25m and then £30m for Fabregas, only to see both offers refused. The Mirror believes Moyes' new team are preparing a £35m offer but Barcelona are likely to stand firm, particularly since they have already lost one central midfielder - Thiago Alcantara - this summer.
Officially though, Moyes has refused talk of a third bid, saying, "I couldn't tell you if there will be another bid. Obviously we'll take stock and make a decision on what we do next."
The Catalans' stance remains clear though, with club vice-president Josep Maria Bartomeu insisting they will ignore any and all approaches for the player.
"United's interest for Cesc Fabregas is obvious, he's a great player but it does not bother us. It does not matter what they offer us, we are not selling him. If there was a higher offer, would we accept it? No. We're proud that a club like that wants one of our players," Bartomeu explained.
Barcelona's firm refusals will also satisfy Arsenal. The Gunners are believed to have a first-refusal clause in the agreement that took Fabregas to Spain in 2011. And Arsene Wenger has already confirmed that while he will not immediately bid for his protégé, he will enter any future race if he were to be made available by his employers.
Meanwhile, as far as United's transfer summer is concerned, Moyes says he is unconcerned by the lack of activity so far. The champions have only signed Uruguayan defender Guillermo Varela, while cross-town rivals Manchester City, in particular, have recruited the likes of Alvaro Negredo, Stevan Jovetic, Fernandinho and Jesus Navas.
"We hope we will do [sign new players], but what we've got is a good squad already. Undoubtedly we hope to add to it and I'm quite confident we'll do that... certainly before the window shuts," the former Everton boss said.