Benfica manager Rui Vitoria has indicated that Manchester United target Renato Sanches is ready for a summer move after passing all tests this season with the Portuguese club. The 18-year-old midfielder, who broke into the senior squad this season, has made 28 appearances thus far this season, including six appearances in the Champions League.
Sanches, who is primarily a central midfielder, can perform in an attacking or defensive role to good effect, and his performances have attracted interest from clubs all across Europe. He has even been called up to the Portugal national team and could be a surprise candidate to make the 23-man squad for the European Championship finals in France later this year.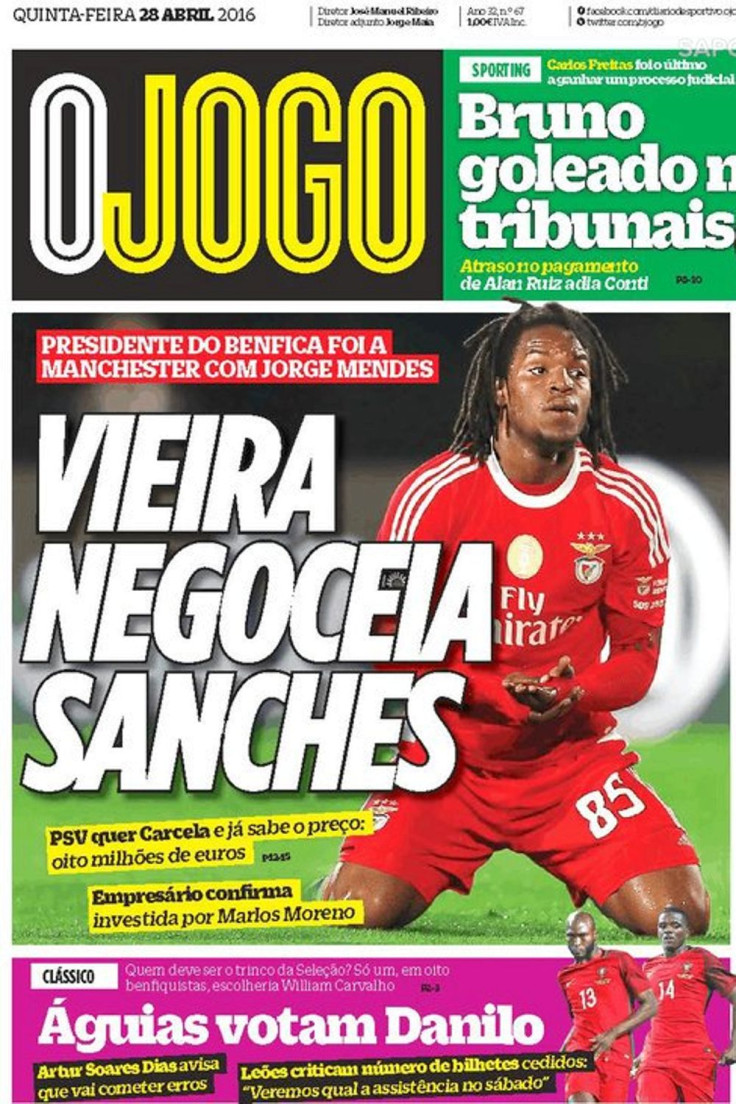 According to Portuguese publication O Jogo, the Red Devils are close to completing a £47m ($68.6m) deal to bring the midfielder to Old Trafford in the summer with club president Luis Felipe Vieira said to have travelled to Manchester to finalise the deal. The 20-times English champions could be set for another overhaul during the transfer window following a disappointing Premier League campaign, with midfield being the primary area of focus.
Marouane Fellaini is expected to leave the club in the summer, with a possible move to AS Roma on the cards, while Michael Carrick is yet to be offered a new deal, and could also be allowed to leave on a free transfer. The Portuguese club's manager, who is not against the midfielder's possible transfer, believes the final answer rests with the president.
"If Renato has to leave at the end of the season, it's a question that needs to be placed before Luis Filipe Vieira, because it is the president who defines the structure of club and the squad. What I can say that Renato has passed all the tests with distinction at Benfica," Vitoria said, as quoted by the Manchester Evening News.