Robin van Persie, who has completed his transfer from Arsenal to Manchester United, insists there are no "hard feelings" between his former team-mates and himself, though former Gunners defender Emmanuel Eboue has called the Dutchman a donkey.
Opinion is divided over the real reason for van Persie's switch, with some claiming the £250,000 per week he will reportedly be paid at Old Trafford was the primary reason. Others insist the move was purely a professional one - to improve his chances of winning silverware. Whatever the truth, van Persie claims he is still on good terms with former manager Arsene Wenger.
"From my side and from Arsenal's side there are no hard feelings. It's just uncertain elements that we had a different view on. That's life. No one is angry at me and I'm not angry at them," ESPN quoted the Dutchman as saying.
"My view on certain elements are not similar to Arsenal... That's life. Sometimes you have a disagreement on things. In my football life this is the biggest challenge so far," he added.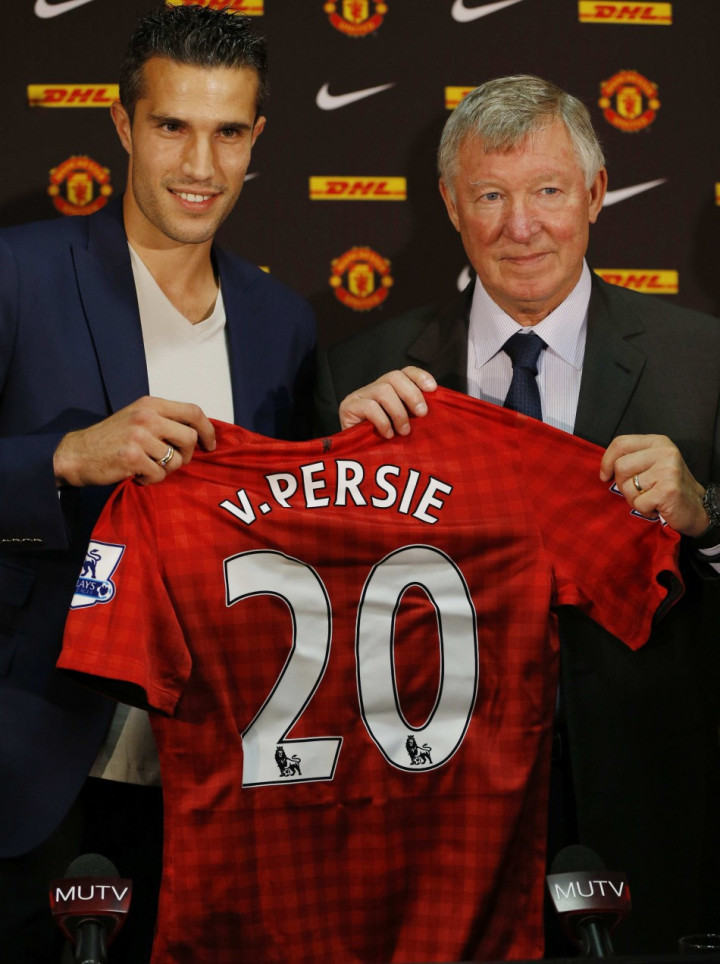 United boss Sir Alex Ferguson said he was delighted to have signed van Persie, admitting that he never expected the Gunners to release their Dutch star.
"We never thought we could get van Persie. If you go back six months ago, I couldn't see us getting him. I thought Arsenal are not going to let him go. When I read he had refused a new contract, that is when we acted. It has been a long haul," the Daily Mail quoted Ferguson as saying.
"Arsene [Wenger] knew the boy wanted to leave. He knew he wanted to join us. That made it a bit easier but not in terms of trying to reduce the fee. He [Wenger] could run a poker school in Govan. He got a great price but we are also happy the matter is concluded," he added.
City Favourites?
Meanwhile, Manchester City boss Roberto Mancini has once again claimed United are favourites to win the league this season. The 47-year-old Italian said van Persie's move to United gave his rivals a very strong attack. City were earlier linked with last season's top Premier League scorer, but the Italian has now stated he never wanted the Dutchman because he already has four strikers.
"It would have been impossible for him because we would have had five strikers with van Persie, [Edin] Dzeko, [Sergio] Agüero, [Carlos] Tevez and [Mario] Balotelli. It wouldn't have been easy for me and also for them. You can only play with two or three. I'm happy with my strikers," the Guardian reported Mancini as saying.
Manchester City begin the defence of their title at home to Southampton on Sunday 19 August, while Manchester United travel to Everton on Monday.