Wayne Rooney is hoping to sign a new deal with Manchester United, after reportedly telling his friends that he has no plans of leaving Old Trafford for Paris Saint-Germain in the summer.
There was intense speculation regarding the issue, when former PSG advisor Michel Moulin stated the England international had agreed a deal with PSG for a summer move and would be plying his trade in Ligue 1 next season.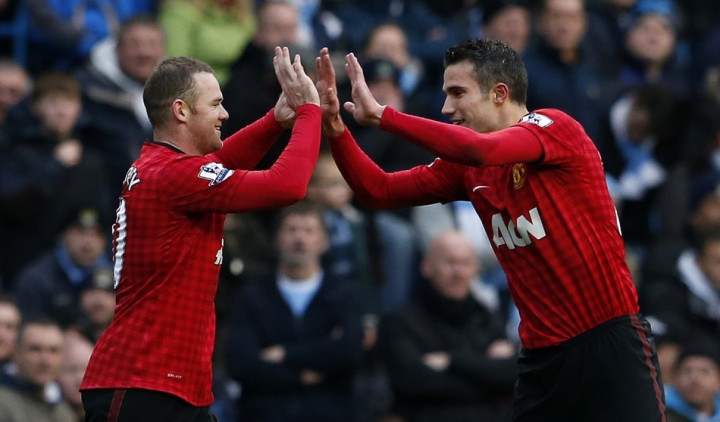 The Daily Mail reports Rooney was taken aback by Moulin's comments, as he is keen on extending his stay at United. However, fresh contract negotiations are expected to be a long and tricky process, with the Red Devils expected to start discussions by offering a lesser package than the £200,000-a-week salary the 27-year-old is currently on, but with an improved performance-related pay.
The report also states Rooney is committed to United and the only way the player could make his way out Old Trafford would be if the club and the player fail to come to an understanding over his salary. The forward still has a couple of years left on his contract, which is scheduled to expire in 2015. He is expected to sit with the club for further discussions, at the end of the season.
PSG have been constantly linked with a move for Rooney in recent months, with Zlatan Ibrahimovic urging the striker to make the journey to France in the summer. However, the club's director of football, Leonardo, had denied any speculation linking the England star to PSG.
Vidic on West Ham Game
Meanwhile, Nemanja Vidic expects his side to undergo a stern test against West Ham United at Upton park on Wednesday. The Red Devils managed to fend off a similar physical challenge against Stoke City this weekend, winning the game 2-0 and inching closer to their 20th league title.
"Stoke is always a difficult place to go to but we fought for every ball, played some good football and, in the end, I think we deserved to win. It was physical. You know they're going to get the ball to the forwards, they're good at set-pieces, they're going to challenge defenders. Now it's West Ham and we have to play well again. They play in a similar style to Stoke - we're going to have long balls and set-pieces to deal with," the Serb told MUTV.