Ligue 1 leaders Paris St Germain (PSG) have categorically denied placing bids for or registering any interest in Manchester United striker Wayne Rooney.
The 27-year-old English international's Old Trafford future has come under scrutiny in recent days, with speculation his being dropped for the high-profile Champions League match against Real Madrid was a precursor to a summer exit.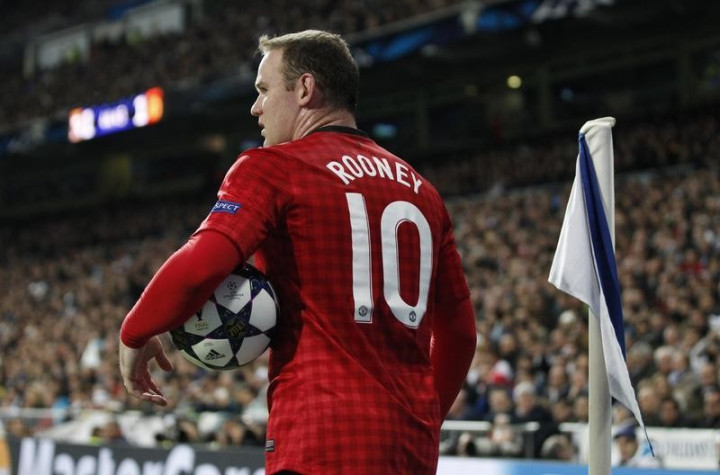 The fact Sir Alex Ferguson came out the day after and confirmed the ex-Everton man would remain with the club, going so far, as to "promise" the media Rooney would stay, did little to quieten the rumour mills.
United fans will be hoping that those rumours will die down now, or at least become less insistent, following an emphatic declaration from PSG. The French were heavily linked with a move for Rooney by The Times, who suggested the Qatari-backed club could offer up to £40m for the player.
"Rooney is one of the best players in the world. But we never did anything, we never talked to anybody and, if one day we decide to, the first ones to know that will be Manchester United," the club's director of football, Leonardo, explained.
"It's not the case now - there is nothing, nothing, nothing. We have not moved for any other player," the former AC Milan coach stressed.
An ex-Brazilian international, Leonardo was in Switzerland to witness the draw for the quarter final of the season's Champions League. PSG have been drawn to face Catalan giants Barcelona, who, incidentally, knocked his former club, Milan, out of the competition in the previous round.
Rooney has also been linked to both Spanish giants - Barcelona and Real Madrid - although a report by the Mail suggests neither has any interest in the player. Bundesliga leaders Bayern Munich have also been linked to Rooney, with ex-German international Franz Beckenbauer quoted as saying he would be "happy if Rooney decided to come".
Rooney - Bale
However, what may worry Rooney and his representatives are rumours of United bidding for Tottenham star Gareth Bale in the summer. The 23-year-old is one of the stand-out performers in Europe at the moment and Goal.com believes United chief executive David Gil has been in touch with Spurs chairman Daniel Levy. Tottenham have quoted a price of £70m and if United match the amount and Bale agrees to the move, it will almost certainly mean the end of Rooney's Old Trafford career.