French club Paris St Germain have reportedly settled on their next mega-money signing and it may not be Cristiano Ronaldo... or even Jose Mourinho. It is a Manchester United star though.
The Times believes the Ligue 1 leaders are readying for a shock summer approach for England striker Wayne Rooney. A similar report by the Daily Mail indicates the club from the French capital, for whom ex-United and ex-Real Madrid star David Beckham made his league debut recently, are prepared to spend £40m on the 27-year-old striker.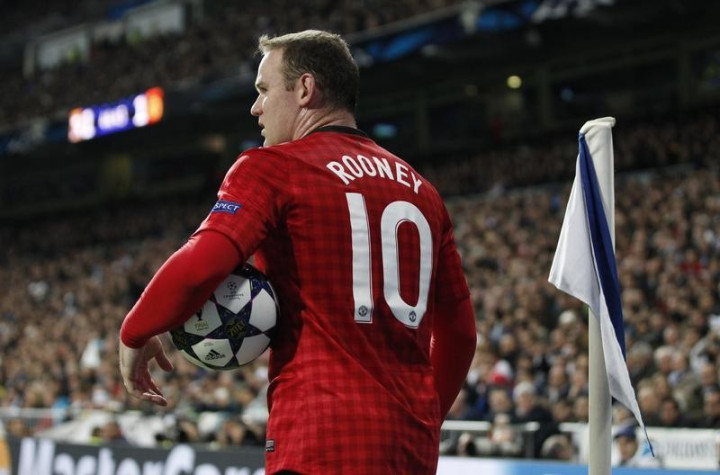 Rooney is in the final two-and-a-half years of his Old Trafford contract and Sir Alex Ferguson now has a difficult question to answer. The ex-Everton youngster has had fitness problems this season and he has not been his usual sparkling self in front of goal - he has 10 goals and seven assists from 19 Premier League games (15 starts).
In contrast, summer signing Robin van Persie has been explosive in his first season with United - he has 19 goals and seven assists from 27 appearances (24 starts).
And with young Mexican striker Javier Hernandez pushing hard for a regular first team place, Ferguson might well decide the time has come to release his once untouchable England centre forward. The fact Hernandez is a reported summer target for Madrid may also persuade Ferguson to listen to offers from across the Channel.
Hernandez has made only 15 league appearances (six starts) but already has eight goals and two assists to his name. And at 24, he definitely represents future value for money compared to Rooney. However, given that Paul Scholes and Ryan Giggs continue to be key performers at Old Trafford, despite the fact each is only a year or two away from 40, it would not be inconceivable for Rooney to remain at Manchester but in a more markedly midfield role.
Rooney does already play much deeper than he did in his first seasons at the club and the arrival of van Persie seems to have accelerated the transformation. And the impending departures of Giggs and Scholes could complete the switch - it would give United a hugely experienced and strong midfield option to help train and settle new signings in.
That Rooney remains one of Ferguson's most important players is obvious. The question is - how important. Reports continue to link United with a move for Borussia Dortmund striker Robert Lewandowski. And with youngsters Hernandez and Danny Welbeck (who was preferred to Rooney, off the bench, last weekend against QPR) in the fray for more first team football, as well as Ashley Young, Antonio Valencia, Shinji Kagawa and, from the summer onwards, Wilfried Zaha in contention as well, the club's wishes aside, Rooney himself might consider a move to ensure playing time... particularly with the 2014 FIFA World Cup round the corner.