Rio Ferdinand believes that Nick Powell will be a star for Manchester United in the future, with his style of play particularly impressing the stalwart in the side's pre-season training.
Powell joined up with the Red Devils at the start of the month, alongside Japanese playmaker Shinji Kagawa.
And while Ferguson revealed he will play a central midfield role for United, Ferdinand believes that he will be useful across the pitch for the squad as they look to challenge Manchester City for the title.
"He's a fine prospect. I've seen a few clips of him and watched a few games back home," he told The Sun.
"He has an unpredictable style and can play off-the-cuff. He can pull things out the hat that you don't expect.
"We've not really seen as much as we would have liked in training as we're just doing a lot of small-sided work at the moment, but he has a great first touch and he's not afraid.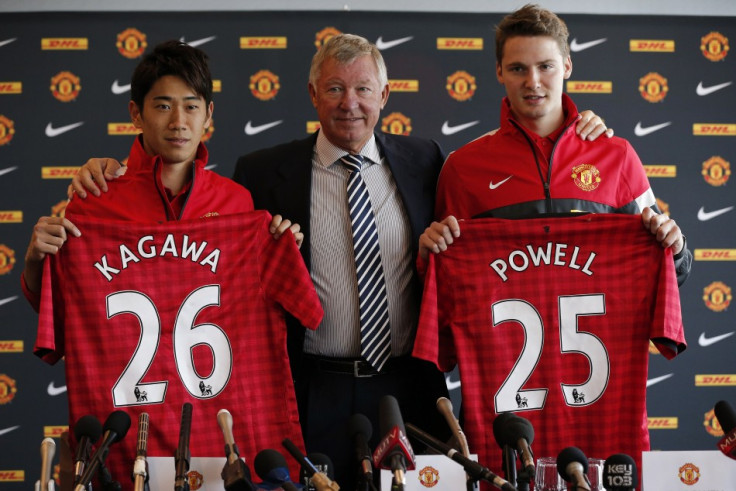 "He seems a confident lad and he's integrated straight into the squad.
"For a young lad, to come into an environment like Manchester United from a lower league club, you have to say he walked in with his shoulders back as if he's meant to be here.
"And that's a great start to his career here."
Powell was spotted by United scouts at Crewe, and at just 18 years of age he was already a regular in the now-League One outfit.
He spoke last week of being particularly excited by the prospect of moving to one of Europe's biggest clubs, and said he plans on repaying Sir Alex Ferguson's faith in him with some top-notch performances on the pitch.
"At Crewe, it was one camera and one person," he told the United website as he was unveiled as the club's signing at Old Trafford. "At United, it's the whole world.
"At Carrington, even with the building work around it, it is a complete change from Crewe. I thought Crewe's facilities were respectable but, to see this, it's a completely different world for me."