Tottenham Star Was Nearly A United Player, Ferguson Admits
Sir Alex Ferguson admits Manchester United nearly signed Gareth Bale, with the winger moving to Tottenham because of Southampton's wishes
Sir Alex Ferguson has admitted that he nearly signed Gareth Bale, with the Manchester United manager revealing the Tottenham star's old club wouldn't let him go to Old Trafford.
Bale signed for Spurs in the 2007 summer, and the winger had become an integral part of their line-up, contributing to the club's qualification for their first Champions League campaign.
And Ferguson has now revealed that United tried to sign Bale, with the Scot insisting that it wasn't the player who turned down the opportunity to play for him but Southampton.
"We tried to buy him from Southampton and they turned us down," he told the Mirror. "It was not the boy who turned us down, it was Southampton, then a few weeks later he signed for Tottenham.
"It happens. You don't get them all. As I said before, we would have loved to have got Gascoigne but we didn't.
"But we did get Paul Ince and he was a great player for us. These things happen."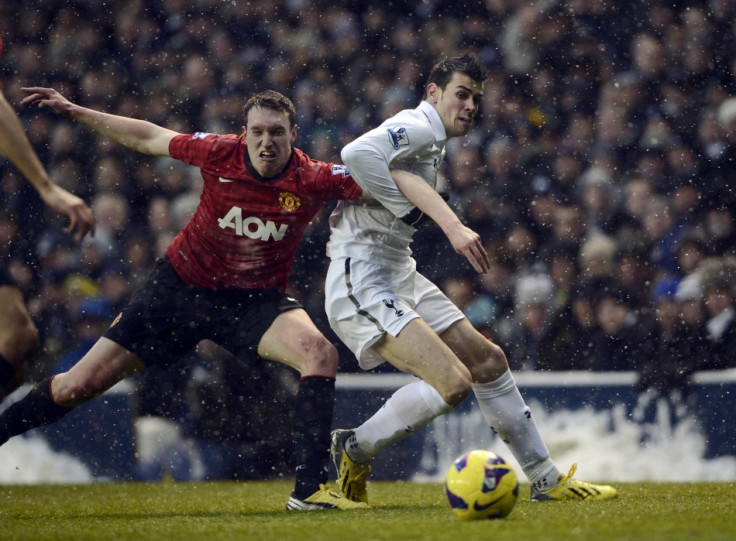 United faced Bale and Tottenham today, with the sides drawing 1-1 thanks to a goal from perennial scoring machine Robin van Persie and a late equalizer from Clint Dempsey.
The result put Manchester City within four points of United in the table, and while Ferguson's men will come up against a challenge in juggling Champions League, FA Cup and League matches, Ferguson says he is looking forward to it.
"The way to look at it is that we've got great games coming up," he explained. "It's ­really ­exciting going to Madrid and them coming here, then there's the FA Cup tie at home to Fulham.
On his plethora of options for future line-ups, Ferguson quipped: "I don't think it is easy to pick a team as we have a big squad. The days of just putting a team up on the notice board are gone, it is here anyway.
"You have to speak to the players. You can't do it any other way."
© Copyright IBTimes 2023. All rights reserved.