Manchester United's summer of transfers is set for another major disappointment, after news 19-year-old centre-back Marquinhos has snubbed the Premier League champions for Ligue 1 winners Paris St Germain (PSG). United's interest in the player was confirmed earlier this week by one of his representatives, who spoke to Sky Sport Italia.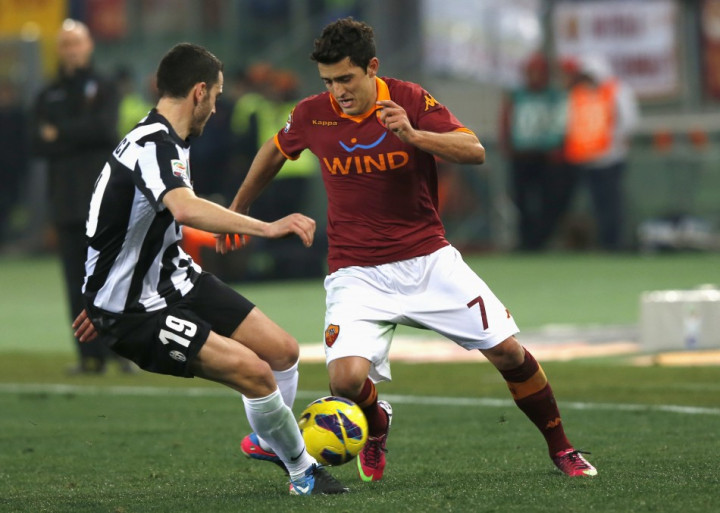 ESPN believes the young Brazilian is on his way to the French capital and a five-year contract, after €35m changed hands between Laurent Blanc's men and Serie A side AS Roma. Marquinhos had a contract at Roma till 2017.
PSG are believed to have beaten off interest from Spanish champions Barcelona as well, with Corriere dello Sport reporting that the Catalans were tracking the South American. Tito Vilanova's side, according to Goal.com, had a £17m (roughly €20m) bid rejected.
The Italian club will no doubt be disappointed with the prospect of losing a young star but will be happy with the staggering return on investment; Marquinhos signed for the Stadio Olimpico side 12 months ago, for a fee of €5m.
"I'll never forget my time in Rome," Marquinhos wrote on Twitter, "It was delightful and I will always carry it in my heart. Thanks to all of the fans, the club and my team mates. Roma forever!"
The signing, when confirmed, will take the Parisian club's summer spending to over €100m. PSG earlier confirmed the transfer of Uruguay international Edinson Cavani from Napoli and young French left-back Lucas Digne from local rivals Lille; Cavani moved for a reported £55m (roughly €63m) and Digne for €15m, according to ESPN.
David Moyes' Transfer Woes
David Moyes has had a problematic start to his Old Trafford career. The former Everton boss was powerless to stop Spain midfielder Thiago Alcantara from joining Bayern Munich for €25m and is battling hard to stop star striker Wayne Rooney from joining arch-rivals Chelsea or Arsenal.
Signing Marquinhos would have made a major statement of intent from the English champions, particularly after high-profile stars like Edinson Cavani, Radamel Falcao and David Villa turned down offers from top English clubs in favour of moves to Spain and France.
And now having lost Marquinhos in addition to Alcantara, Moyes will know there is only so much leeway fans will give their new manger before questioning his nous in the transfer market.