Manchester United striker Wayne Rooney will move to Chelsea rather than Arsenal, according to an ESPN report. The information is understood to come from sources close to negotiations between the Premier League champions and the west London club. Furthermore, the information is consistent with earlier reports that say the England international prefers to work with José Mourinho rather than Arsene Wenger.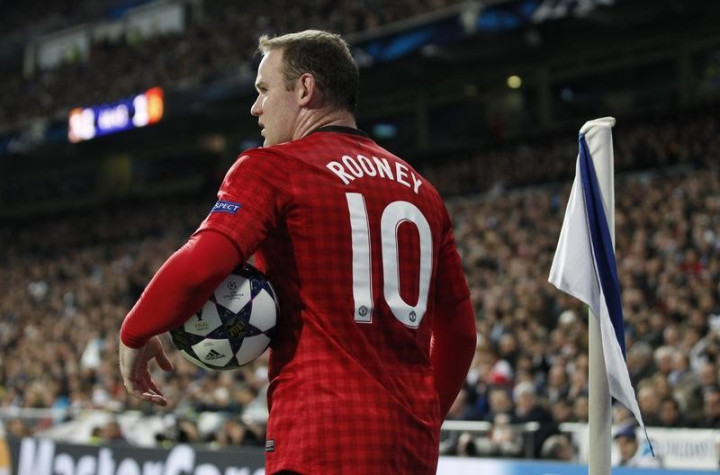 Publicly, United remain keen to retain the 27-year-old striker's services and have rejected two formal bids from the reigning Europa League champions; the last was in excess of £25m, according to the BBC.
Mourinho remains untroubled and, consistent with tactics employed by a number of top clubs this summer, including Real Madrid, Arsenal and United themselves, has made it clear he wants to sign the former Everton youngster.
Meanwhile, the Telegraph believes the Gunners have rekindled interest in Rooney, following a messy conclusion to their pursuit of Luis Suarez. Liverpool's Uruguay international has been the subject of an increasingly bitter transfer row involving Arsenal, the Anfield club and the player himself.
Matters appeared to come to a head after club owner John W Henry made a personal statement criticising the Gunners' illegal approach, and Suarez himself.
"We are not going to sell Luis. It's a football reason. It's not finances. At this point, we do not have time to replace him. So we can't -especially to Arsenal. We've made that clear. I have said to Ivan Gazidis in a personal conversation we will not sell to Arsenal," the American businessman stressed.
Wenger's response has been suitably diplomatic, with the Frenchman reiterating he will respect the Reds' decision if they decide that Suarez is not available for transfer.
"There is nothing to add to what I said already about the transfer of Suarez. If it will be done, it will be done in a respectful and amicable way with Liverpool. I didn't read [Liverpool owner John W Henry's] statements but we'll be faithful to the way we want to behave. To make a transfer happen, you need the agreement of three parties - the buyer, the seller and the player," Wenger told www.arsenal.com.