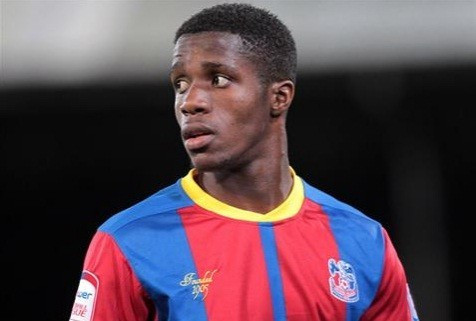 Manchester United are reportedly looking to reach an early agreement with Championship side Crystal Palace over the transfer of England youngster Wilfried Zaha. The 20 year old Ivory Coast born winger is believed to be a transfer target for a number of the Premier League's top clubs, including Arsenal, Liverpool and Tottenham.
The forward, who has four goals and three assists for the Eagles in 15 Championship appearances, signed a five year deal with the Selhurst Park club in December and has recently been quoted as saying he would try to reach a decision on his future before the winter transfer window in January.
A Goal.com report now states Sir Alex Ferguson's side are preparing a contract for Zaha, which will allow him to remain with his present club until the end of the season. Old Trafford officials hope this will persuade Palace to sign on the dotted line (because they keep the player in their bid to return to the Premier League). In addition, Zaha remains assured of first team appearances, as he continues his development, rather than transfer to Manchester immediately and sit on the bench.
Moreover, this offer reportedly also reflects a feeling within the United camp that suggests Zaha will eventually refuse a winter move, for the reasons outlined above. Ferguson offered Filham a similar deal when he signed 22 year old Chris Smalling from the Cottagers.
As for transfer costs, Palace's co-chairman, Steve Parish, was quoted as saying transfer bids would have to start in the £20m region but United sources confirm a fee in the £10m bracket is more likely.
Spanish Interest
At the end of it all, however, United and their rivals might be outbid by Spanish champions Real Madrid. The Sun reports Jose Mourinho's Galacticos have dispatched a scout to watch Zaha in the Championship, with a view to a summer transfer. Should these reports be true and Madrid do indeed announce themselves as bidders, it is likely the proposed transfer fee will certainly be closer to Parish's estimate than United officials, meanin